Albertsons commits to responsibly sourced sushi
Get great content like this right in your inbox.
Subscribe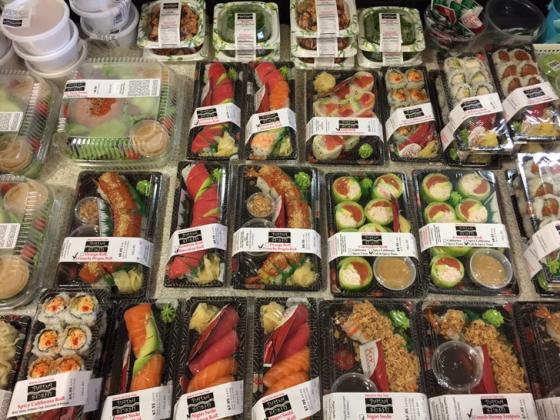 Boise, Idaho-based Albertsons Cos. announced that it is adding a "Top 5 by 2022" sushi commitment to the responsible seafood program already in place at the retailer's 2,300-plus stores.
The sushi commitment is focused on ensuring that the top five wild and farmed-raised seafood species used for sushi will meet the company's strict Responsible Seafood Policy by year-end 2022.
The initiative includes plans to transition tuna, farmed salmon, species of whitefish used for surimi (imitation crab), and farmed shrimp to responsible sources. In addition, the company pledges to discontinue the sale of unagi (eel) until sustainable sources become available. Not only are wild eel populations in severe decline, but they can't be bred in captivity and the current situation has led to poaching activities in some regions.
The commitment means that these frequently used sushi ingredients will meet at least one of three requirements:
Rated Green (best choice) or Yellow (good alternative) by the Monterey Bay Aquarium's Seafood Watch program.

Certified to an equivalent environmental standard.

Sourced from fisheries or farms making measurable and time-bound improvements.
"Sushi represents a large and growing opportunity for retailers to effect positive change in seafood sustainability," said Lori Dupre, director of retail support for deli-prepared food at Albertsons. "We're proud to be a leader and help start this transformation that will maintain the viability of various fish species and their ecosystems."
The "Top 5 by 2022" sushi commitment was developed as part of an ongoing partnership with FishWise, a non-profit sustainable seafood consultancy.
"Albertsons Cos. continues to be an industry leader in seafood sustainability," said Ashley Greenley, director of business engagement at FishWise. "Despite being a growing sector in grocery, very few retailers, especially of the size of Albertsons Cos., have included sushi in their sustainability policies."