10/17/2018
Ahold Delhaize USA's Retail Business Services commits to clean and natural private brands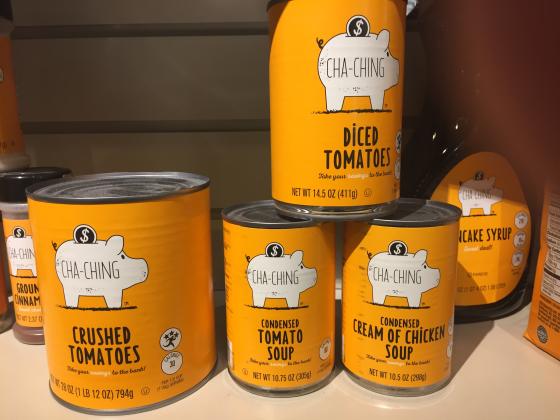 Retail Business Services, the Salisbury, N.C.-based services company of Ahold Delhaize USA, is on a mission to make all of its private brands clean from undesirable ingredients by 2025.
In a press release, Retail Business Services said Wednesday it's making "a landmark commitment" to make the private brand products it provides to Ahold Delhaize USA banners Food Lion, Giant Food, Giant/Martin's, Hannaford, Peapod and Stop & Shop free from synthetic colors, artificial flavors, artificial preservatives, artificial sweeteners, MSG and high-fructose corn syrup in the next seven years. Ahold Delhaize USA is the fourth-largest grocery retail group in the U.S. Store Brands recently profiled the company in its July issue.
Retail Business Services' private brand lines include retailer namesake lines, Nature's Promise, Taste of Inspirations, CareOne, Smart Living, Always My Baby, Etos, Companion, Limited Time Originals, Guaranteed Value and Cha-Ching.
As part of this commitment, Retail Business Services said it also plans to continue product innovations that reduce salt and sugar; advance transparency and sustainable chemistry practices used in products and packaging; and dramatically reduce plastic and packaging waste. The company also plans to produce more allergen-free products and will further strengthen its guidelines for Nature's Promise, its free-from and organic brand.
"We're extremely proud to make this commitment and deliver cleaner, more transparent, and more nutritious private brand products, while preserving the great value, taste and quality consumers expect and deserve on these items," said Juan De Paoli, senior vice president of Private Brands for Retail Business Services, in a statement. "At our core, we are about making it easier for everyday shoppers to buy better, and this initiative does just that." 
In another business matter, Retail Business Services announced this week it is constructing a 200,000-square-foot fresh-packaged meat facility in Rhode Island through its subsidiary Infinity Meat Solutions LLC.
According to a press release, the new facility will manufacture beef, ground beef, pork and prepared meats for meal solutions, such as marinated and stuffed meat for Ahold Delhaize USA's grocery chains.
Retail Business Services will invest $100 million in the facility, which is expected to open in late 2019 and employ about 700 people.
"We're always seeking innovative solutions that enable the local brands of Ahold Delhaize USA to provide fresh, quality products to their customers," said Retail Business Services President Roger Wheeler, in a statement. "With this facility, we're excited to enhance supply chain operations, as well as create hundreds of new jobs in Rhode Island.
The move will add nearly $60 million of activity to Rhode Island's economy each year and generate more than $10 million in additional state revenue over the next 10 years, the press release stated.
At the groundbreaking event recently, Retail Business Services said Cargill Protein will consult on the construction of the facility and manage the site's operations and workforce.