Worth its salt
Get great content like this right in your inbox.
Subscribe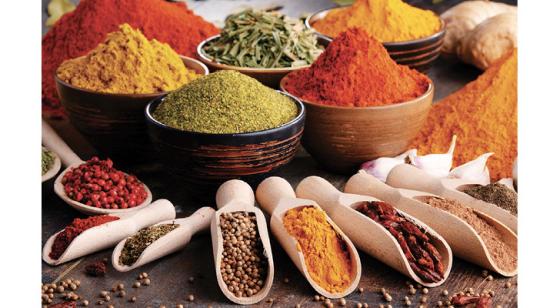 Brett Cramer is peppered with enthusiasm when he speaks of the spices and seasonings category. And for good reason.
The category grew to $3.8 billion in 2016, a 6 percent increase from the previous year, according to market research company IRI. Total sales of spices and seasonings grew nearly 15 percent in 2016 among store brands.
Cramer, vice president and co-founder of The Spice Lab in Pompano Beach, Fla., expects growth to continue, noting that Americans are getting more adventurous with their palates.
"People are looking for spicier and more exotic tastes from around the world," says Cramer, whose company offers an extensive line of sea salts, spices and seasonings. "Also, people are looking to spices and healthier natural products to include in their diet."
Nielsen stated in a recent report that that it expects growth in products that are often staples in cuisine from outside the United States such as bold flavors like chili, cinnamon and red pepper that are often used in Hispanic and Indian dishes.
Shannon Cushen, director of marketing for Fuchs North America, a custom seasoning manufacturer in Hampstead, Md., says there is an increase in demand for ethnic-inspired seasoning blends.
"People are becoming more adventurous eaters, and they want their food to tell a story," Cushen says. "That's why we are seeing so many more foods from around the globe popping up in both retail and foodservice. Asian-, Mediterranean- and Latin-inspired seasoning blends are particularly popular right now."
Cramer says spicy salts, seasonings and rubs from a variety of different cultures are finding more shelf space, including Himalayan pink salt, which he says is a big seller. The Spice Lab will import 10 million pounds of Himalayan food-grade pink salt this year.
Cushen says "sweet heat" combination flavor profiles have taken off in popularity.
"With the rise of ethnic-inspired items, we're also seeing an increase in more exotic ingredients," she adds. "Spices like turmeric are especially popular. Not only are they flavorful, but they're also valued for their health benefits."
"Super-spicy" flavors are also in, Cushen adds.
"People view eating super-spicy flavors as a challenge and an experience, which is why flavors like ghost pepper have made their way onto grocery store shelves," she notes.
Cramer notes that turmeric is coveted for its natural health benefits.
"When consumer media gives it coverage, from 'CBS News' to the 'Dr. Oz Show,' then you know it has gone mainstream," he says.

Who's driving growth?
Cushen says millennials are driving much of the flavor expansion of spices and seasonings at retail.
"They're adventurous eaters, and they're always looking for new and exciting flavors," she says. "A plain barbecue flavor isn't going to cut it with millennials; they want flavors that are more exotic and unique."
Ralph Krawczyck, a food technologist for St. Francis, Wis.-based seasonings and flavor manufacturer Wixon, says consumer demand for transparency is driving more major grocery retailers and foodservice companies to create "no-no lists," as consumers increasingly pay attention to what ingredients are present in the foods they consume.
"We get many requests from our customers who want nothing artificial, including colors, flavors, preservatives and sweeteners," he says.
One of Cramer's challenges is educating retailers and consumers about certain spices, such as turmeric. For example, the percentage amount of curcumin (the active healthy ingredient in turmeric) may be more important than the spice having an organic label.
"So turmeric with 5 percent curcumin would be a better choice than a 2 percent curcumin organic version," he adds. "Organic does not automatically mean better."
Private brands own more than 18 percent of dollar share in the spices and seasonings category, which is expected to grow as flavor trends continue to take off. With store brand product development often influenced by restaurant trends, a recent report from Technomic bodes well for even more category growth. Technomic, a foodservice consulting firm, reports that a more globally inspired selection of seasonings and spices is helping restaurant operators add heat to their menus. Indian garam masala and Middle Eastern za'atar are two of the enhancements offered by manufacturers to help operators satisfy a growing consumer interest in international flavors.
Cramer sees no slowing down for The Spice Lab.
"We think the world offers a wealth of exotic tastes and cuisines to keep us busy developing new seasoning blends for years to come," he adds. "We source products from around the world so we can create a wide range of seasonings to appeal to any ethnicity."
Aylward can be reached at [email protected]