01/16/2019
Winn-Dixie 'taps' a new concept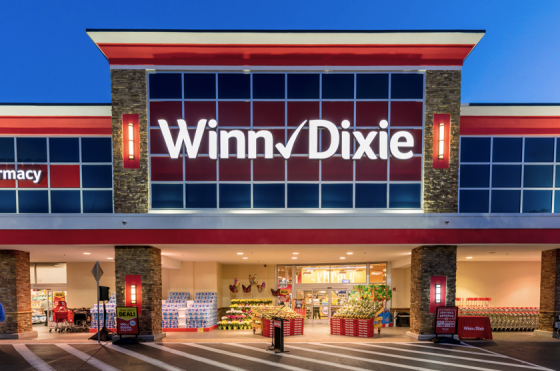 Southeastern Grocers continues to add more perks to its shopping experience, and the most recent one is the launch of a "sip and shop" concept.
According to a Jacksonville Business Journal article, a Winn Dixie at 1209 Atlantic Blvd. in Neptune Beach will be the first to debut "WD's Taproom" at a grand opening event on Jan. 18. from 5 p.m. to 7 p.m. The first 50 attendees will receive a free 64-ounce growler. Attendees can also meet local craft brewers and engage in trivia.
Winn-Dixie's Taproom will have eight brews on tap for $2 per pint, including brews from Atlantic Beach Brewing Company. Bold City Brewery, Intuition Ale Works and Cigar City Brewing. The bar will also offer 12 wines ($3+), coffee and fountain drinks ($1), combo meals ($5) and to-go growlers ($8-$22), according to the article.
The taproom is a continuation of the Neptune Beach Winn-Dixie's remodel, which was completed in August 2018. The taproom will be open from 11 a.m. to 8 p.m. seven days a week.
The refurbished store is one of dozens that Southeastern Grocers is working on. Another area Winn-Dixie in Brierwood was remodeled last June.