12/20/2018
Williams-Sonoma sues Amazon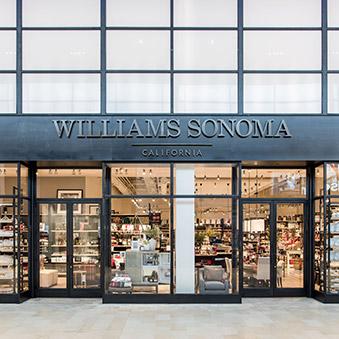 Williams-Sonoma Inc. sued Amazon.com Inc. in a case that challenges the online retailer's private label push that started with batteries, baby wipes and phone chargers and has expanded to include clothing, toys and high-end furniture, according to Bloomberg.
"It is implausible Amazon could have conceived of a product line with nearly identical product designs which feature product names containing the very same non-descriptive terms WSI uses in connection with these products, other than by intentionally undertaking to copy WSI's West Elm product line," according to the suit.
Amazon's "Rivet" line includes products that are "strikingly similar" to Williams-Sonoma's West Elm brand, including a $300 orb chair the household goods maker introduced two years ago, according to Williams-Sonoma's complaint.
According to Bloomberg, the lawsuit marks a new chapter in the ongoing tension between the world's largest online retailer and major brands that have to decide how to interact with a retailer than can be their partner and competitor. Apple Inc. and many other companies have previously accused Amazon of not doing enough to fight counterfeit products sold on the site by independent merchants. Williams-Sonoma's lawsuit takes direct aim at Amazon, claiming it "unfairly and deceptively engaged in a widespread campaign of copying."
To read the entire Bloomberg article, click here.