Why it's time to board the premium private brand train
Get great content like this right in your inbox.
Subscribe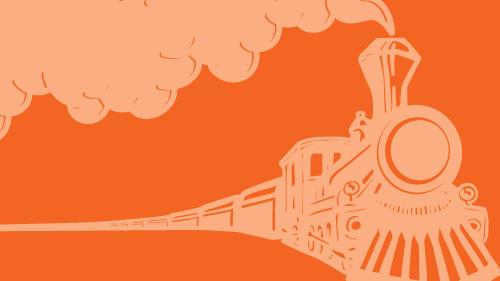 Consider premium private brands as a train rolling down the tracks. And it's a train that's gaining some serious steam.
If you're a retailer, you had better think seriously about catching this caravan, if you already haven't. Because this train exemplifies the future of private brands in consumer packaged goods (CPGs).
There are already several grocery retailers on board, with their premium private brands filling several cars. There goes The Kroger Co. boxcar, packed with the retailer's Private Selection, Simple Truth and HemisFares store brands. And there's the Albertsons Companies boxcar, packed with its Signature Reserve, O Organics and Open Nature private brand lines. And here comes the Trader Joe's, Sam's Club, Aldi and Ahold Delhaize USA box cars, all packed with their own brands.
These retailers realize that this is a train bound for glory in the private brands sector.
Get this. According to a recent report from market researcher Nielsen, sales of private brands eclipsed $125 billion across traditional retail from March 2017 through March 2018, thriving at plus 3 percent in dollar sales year-over-year with premium private brands bringing in a locomotive-sized 13.7 percent increase in dollar growth.
What's more is that premium private brands are still a babe in the world of private brands. Garett Chau, Nielsen's senior vice president of professional services, says that while sales of premium private brands grew nearly 10 percent in the last year, they account for only 8 percent of all private brand CPG sales.
"Premium products account for about 20 percent of branded sales, which is more than double [that of private brands]," Chau notes. "So there's a real opportunity for premium products in store brands."
About premium
What makes a premium product? While it begins with top-notch quality — from product to packaging — it doesn't end there. Premium products can be exclusive products that consumers can't buy anywhere else. Premium products also emphasize health and wellness, and include organic and free-from undesirable ingredient offerings. In addition, they can be products produced with premium ingredients from another land and have stories to tell behind their origins.
They are also products produced in a sustainable manner — manufactured without negatively impacting the environment and its creatures. And premium store brands are even extending to other non-food categories. One pet food manufacturer recently introduced a kibble for dogs and cats that includes lamb or chicken as the main ingredient, fruit and vegetable pieces that contribute antioxidants, omega 3 and omega 6 fatty acids for healthy skin, and added vitamins to promote joint health.
Kelly Thompson, North American market strategy director for Trace One, a Boston-based collaborative retail business network for private brands, says the increase in premium private brands is driven by retailer maturity and more consumer acceptance of such products.
"As retailers evolve, we are seeing them launch premium private brands to increase margin and up the image of their stores," Thompson says. "Retailers realize they can charge a little more for premium brands as long as the value the products present is coming across to consumers."
Philip Melson, Nielsen's vice president of retail services, says what's driving premium private brand sales is "the evolution of the meaning of value to shoppers." Once upon a time, most all consumers saw value in private brands as being strictly about price — low price.
"Value is graduating into being about more about a mix of attributes that are equally important to shoppers," Melson adds, noting that more consumers are willing to pay more for premium products. "With the shift in consumers' mindsets, it's a great opportunity for retailers to develop these products."
Retailers with established overall private brand programs will find more success with premium programs simply because their customers already trust their store brands and will be willing to try their new store brands, Melson explains.
"Retailers doing well in premium are very customer-focused and less concerned about national brand equivalents or even the innovation coming from the larger CPGs," he adds. "They are really dialed into their shoppers. They are also open to experimenting and taking risks."
Premium private brands require immediate, clear and relevant differentiation and value recognition from shoppers versus a retailer's mainstream store brands, Melson notes.
"This is in terms of shelf presentation to make sure the products are visible and stand out, and also in terms of marketing and communications," he adds.
Thompson has noticed the upscale packaging being used on some premium store brand products, from high-quality print material to more attractive designs. But she says the best premium product packages, even though upscale, focus on showing the product, not the pizzazz of the packaging.
"The packaging is being driven to consumer profiles," she adds. "There's also a lot of smart packaging with the use of digital codes, chips and films."
Getting there
Going the premium route isn't easy. Two key attributes of premium products — innovation and differentiation — present challenges for any retailer to achieve.
According to Melson, two-thirds of CPG company executives that Nielsen recently polled said that one in four products their companies had recently launched hadn't met sales expectations. And this included products across all tiers, not just the premium tier.
"So there is even more of a headwind when the focus is just on premium products," he points out.
When considering premium, retailers need to study consumption patterns and discern what categories can drive innovation, Melson adds. They have to learn what products in what categories consumers are willing to pay more. And consumers need to be convinced by retailers that the products they're purchasing are worth the extra money they're spending.
"A product needs to stand out in the mind of the consumer and truly have an unmet need," Melson adds. 
Retailers with successful premium programs allow "bigger boundaries" for such programs than the retailers that haven't embraced premium lines, Melson stresses. For instance, the successful retailers are doubling down in their investments in innovation to offer premium products.
"They are better understanding what unmet needs are out there, what shoppers are looking for, and what trends are really important to differentiate," he states.
When discussing plans to introduce premium products, Thompson stresses that retailers and manufacturers need to take their discussions to a higher level.
"If retailers are working on national brand equivalent items, [their discussions] will be a lot simpler with their suppliers," she says. "[The suppliers] probably already have formulations of such products in place that they provide to other retailers."
When discussing premium products with suppliers, there is much more for retailers to talk about, such as risk assessment and ingredient origin and supply, Thompson notes. This level goes beyond a retailer just sending an email to a supplier inquiring about obtaining a private brand version of Cheerios, she adds.
"[Retailers] really need to be more specific with suppliers about all the attributes they are looking for," Thompson says.
Categories where private brand penetration is growing the fastest make sense for premium offerings, Melson says. But retailers need to find the gaps and where premium products — whether they're focused on health and wellness, indulgence or unique flavor profiles — fit in such categories. They also need to evaluate categories based on a category's relative price range and figure out where to price premium products on that spectrum, Melson adds.
"If there is a lot of variability in terms of product selection for the shopper, that is an entry point for private label products to get in the upper echelon and compete," he adds.
It's vital for retailers and manufacturers to ensure the premium products they're developing don't stray from the original vision, Melson notes. Sometimes there might be voids between the discovery and production phases that need to be addressed, he adds.
And then there is deployment, which is a crucial phase, Melson says.
"Make sure the value proposition is loud and clear, and that the products pop on the shelf," he says. "[Retailers] need to get shoppers excited about trying the products and then repeating their purchases."
Making the connection
Interestingly, retailers' premium own brands may be suffering from mistaken identity in the U.S., Thompson notes. According to recent research from Trace One, 69 percent of consumers from eight countries, including the U.S., don't consider private brands as more innovative than national brands. The finding surprised Thompson, who says many consumers might not realize that premium private brands are actually private brands, and that they are products from smaller CPG companies.
"But I would say that is one of the highest complements that private label products can receive," Thompson adds. "People are still trained in the U.S. to see private label products as [being similar] to national brand equivalents."
But that stigma in the U.S. is slowly eroding, Thompson adds. And as more premium private brands appear on store shelves with the proper merchandising and messaging behind them, more shoppers will make the connection.
Melson agrees and says the premium segment presents retailers with "a foundational avenue" to grow their store brand programs.
"We are forecasting the growth to continue," he says. "More retailers will get into premium, and more consumers will gravitate to premium."
And about that train moving down the tracks? Melson says "the time is now" to catch it.
"This is not a passing trend," he adds.