Whole Foods, Wegmans pursue same age groups
Get great content like this right in your inbox.
Subscribe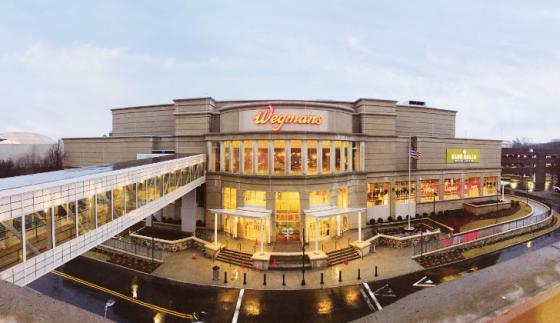 Whole Foods Market's and Wegmans' social media strategies have been dissected to reveal each company's target audience.
According to BrandTotal, a social media analytics platform that reveals insights on both the dark (posts that can't be seen by those who aren't targeted) and public posts published by official brand accounts, Rochester, N.Y.-based Wegmans is mostly targeting older generations — ages 45-54 (20 percent) and ages 55-64 (23 percent). Austin, Texas-based Whole Foods mainly targeted ages 45-54 (37 percent) and ages 35-44 (29 percent). Both brands over index on targeting women — Wegmans (68 percent) and Whole Foods (61 percent).
In terms of social media strategy, the study revealed that Wegmans is focused on Facebook at 60 percent with Instagram as it's secondary social medium (26 percent). In contrast, Whole Foods is investing its efforts on Instagram at 65 percent with YouTube as it's secondary social medium (29 percent). Interestingly, Whole Foods is only devoting 3 percent to Facebook. Neither platform is investing much effort in Twitter — at less than 5 percent for both.