Whole Foods teams with Drexel to create exclusive breads
Get great content like this right in your inbox.
Subscribe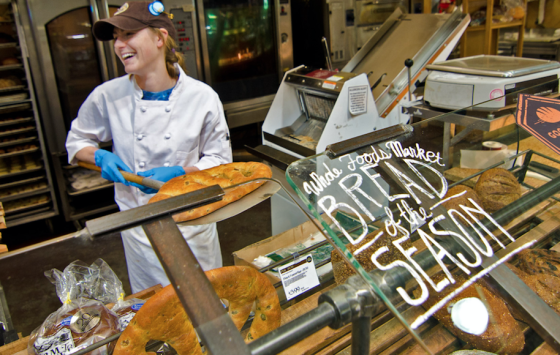 Whole Foods Market is partnering with The Bread Lab at Drexel University in Philadelphia to create flavorful, fresh-milled breads made from recipes by Drexel's Chef Marc Vetri and Head Baker Claire Kopp McWilliams that utilize locally sourced ingredients. The breads are now available for purchase exclusively at Philadelphia's newest Whole Foods Market location at 2101 Pennsylvania Ave.
This collaboration with The Bread Lab at Drexel University utilizes some of Philadelphia's best culinary resources to create bread made with long-fermented dough from fresh-milled wheat. Vetri and McWilliams created the recipes with flour from Castle Valley Mill in Doylestown, Pa. Castle Valley Mill flour is processed slowly and at cool temperatures on antique buhr mills to ensure that the flavor and nutrients of the grain are preserved.
The breads, offered as either a batard or baguette, are made from scratch by Whole Foods Market bakers. As with all other products sold at Whole Foods Market, the bread is free of artificial flavors, colors, sweeteners, preservatives and hydrogenated fats.
"The recipes we created for this project are all about the quality of flour produced at Castle Valley Mill and bringing out its natural taste and nutrients," Vetri said.