Whole Foods provides fire relief
Get great content like this right in your inbox.
Subscribe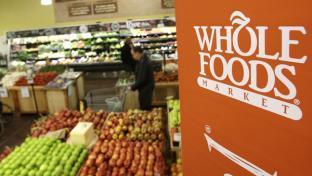 Whole Foods Market is teaming up with The California Community Foundation (CCF) to help the communities affected by the California wildfires.
The company announced that starting Jan. 10, 5 percent of net sales from all 88 Whole Foods Market stores in California will go directly to CCF's Wildfire Relief Fund to support rebuilding across the state following last year's devastating wildfires: the Camp Fire in Northern California and the Woolsey and Hill Fires in Southern California.
"Even the heaviest burdens become lighter when we carry them together," said Antonia Hernández, CCF president & CEO. "The California Community Foundation is proud to partner with Whole Foods Market to help recovery and relief efforts in communities affected by the fires."
According to the news release, Whole Foods Market hosts Community Giving Days on a regular basis, offering customers the opportunity to make a difference through a regular grocery shopping trip. On these Days, 5 percent of the store's net sales go to a nonprofit organization in the local community. For greater impact, the California Whole Foods Market stores are joining forces and will all be supporting CCF on Jan. 10. 
"We're honored to partner with The California Community Foundation to help support and rebuild the communities affected by the fires in California." said Patrick Bradley, Whole Foods Market regional president, southern pacific region.  "Community is at the heart of Whole Foods Market, and we're committed to supporting efforts that will allow our beautiful state to flourish."