Whole Foods a drag on growth at Amazon
Get great content like this right in your inbox.
Subscribe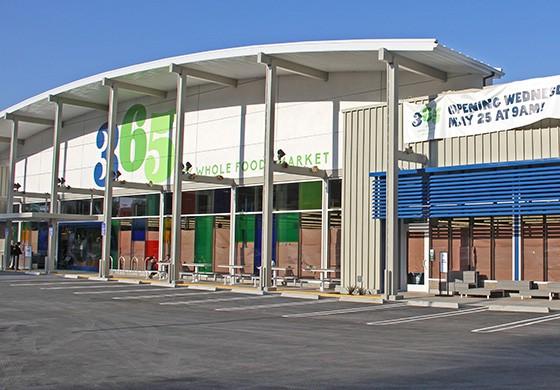 Amazon's fourth quarter generated a record $3.6 billion in profit even as growth from its retail division, including Amazon.com and Whole Foods Market, decelerated.
The Seattle-based online giant easily blew past analysts' first-quarter earnings expectations, reporting net income of $3.56 billion — more than double compared to the year-ago period — and earnings per share of $7.09 for the period ended March 31. Analysts had expected earnings per share of $4.72. Amazon's operating income was $4.4 billion, which reflected a record 7.4% margin.
Revenue increased 17 percent to $59.7 billion in the quarter, just beating expectations, compared to $51 billion in the year-ago period. It was the company's slowest revenue growth in some four years. Its physical stores revenue, primarily consisting of Whole Foods sales, grew just 1% year over year to $4.3 billion.
"There is no disguising the slower pace at which the company is moving forward," said Neil Saunders, managing director of GlobalData Retail. "It is clear that Amazon is now in a different era — one characterized by more modest gains."
The company's first-quarter report comes shortly after the company announced its recent price cuts within its Whole Foods Market stores, in an effort to increase traffic and revenue. These are the third round of price cuts since Amazon purchased the specialty organic grocer in June 2017.
In other retail news, Amazon announced Thursday it plans to spend $800 million in the next quarter to guarantee one-day shipping to Prime members.
"Whole Foods Market continues to maintain the high quality standards that we've championed for nearly 40 years and, with Amazon, we will lower more prices in the future, building on the positive momentum from previous price investments," said John Mackey, Whole Foods Market co-founder and CEO. "We will continue to focus on both lowering prices and bringing customers the quality they trust and the innovative assortment they expect from our brand."