05/10/2019
What to expect if you're going to World of Private Label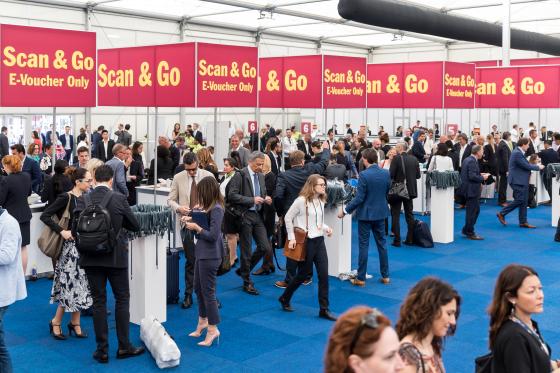 It's called the "World of Private Label" International Trade Show for a reason. This year's event, organized by the New York-based Private Label Manufacturers Association (PLMA), will feature nearly 2,700 exhibiting companies from around 70 countries and about 16,000 attendees. Also, representatives from 120 nations — there are 195 countries in the world — will attend the show, set for May 21-22 at Amsterdam's RAI Exhibition Centre.
This year marks the 34th year of the show, which debuted in Paris in 1986. The World of Private Label trade show has experienced significant growth over the years. In 1995, it reached 1,500 stands, in 2007 it reached 3,000 stands, and in 2015 it achieved 4,000 stands.
According to the PLMA, the growing importance of private label for retailers as online shopping becomes more popular will be in the spotlight at this year's show. In Europe, the impact of e-commerce is different from country to country. But in China, the largest country in Asia and the most populous country in the world, e-commerce continues to grow, led by companies like Alibaba Group, a multinational conglomerate specializing in e-commerce, retail, internet and technology. More than 40% of the world's e-commerce transactions currently take place in China.
On May 20, the day before the World of Private Label trade show opens, the PLMA will offer two seminars addressing e-commerce. Lidia Palubina, senior consultant of e-commerce and omnichannel for Kantar Consulting, will discuss Alibaba's new retail concept that may have an impact far beyond China. Ben Miller, global insight director for UK-based grocery research organisation IGD, will examine the new strategies traditional retailers need to succeed against online competitors.
Also on May 20 and before the seminars, the PLMA will announce the winners of its 2019 International Salute to Excellence Awards. The awards honor retailers for excellence in private label products and packaging introduced within the past year.
In addition, a special trade show attraction is PLMA's Idea Supermarket, where visitors can see displays of the products from retailers around the world as well as the products recognized in PLMA's 2019 International Salute to Excellence Awards. Nearby will be PLMA's New Product Expo, which will display more than 600 products presented for the first time on the trade show floor.
When the show opens on May 21, attendees can visit 14 exhibit halls divided over two main complexes that will display fresh, frozen and refrigerated foods; dry grocery; beverages; and non-food categories including cosmetics, health and beauty, household and kitchen, auto aftercare, garden, housewares and DIY.
This year's show coincides with the 40th anniversary of the PLMA, which has grown to about 4,200 member companies.