What is Amazon doing?
Get great content like this right in your inbox.
Subscribe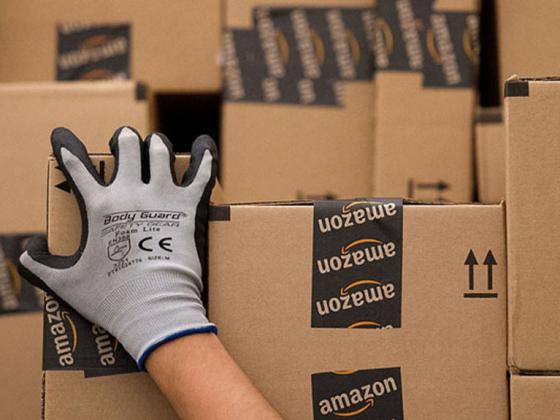 Have you tried to buy fertilizer on Amazon.com lately?
It is not an easy task, nor as easy as everyone makes shopping on Amazon out to be.
If you enter the words "Miracle-Gro" (a water soluble fertilizer) into Amazon's search engine, you will get more than 10,000 results. As an Amazon Prime member since 2005, I remember when this was not the case, when you did not have to sift through 10,000 results in order to buy a product.
Who has time to sift through 10,000 results when one can drive to Walmart across the street and buy the product for around the same price in less than a few minutes? I went ahead and ordered the fertilizer from Amazon because I had some rewards points to use, but I didn't receive it on time. Instead the package arrived a day late.
The same thing happened when I placed a grocery order via Amazon Prime Now, the company's grocery delivery service, last week. I had to pick a delivery time that was the next day (there was no same-day delivery available), and even then the delivery did not arrive on time.
On the private label front, CNBC reported this week that Amazon has significantly scaled down promotions of its private label products because the retail giant has raised antitrust concerns with its aggressive private brand marketing. Meanwhile new research from Marketplace Pulse concluded that only a handful of Amazon's private brand products, like batteries, have been successful, while the rest have mostly failed.
By now we all know the whole "Amazon is killing retail" disruption narrative; it's all anyone (still) talks about. But what few are talking about is the fact that Amazon has myriad problems, and they are obvious not just to business journalists like myself but I think also to the average consumer.
Last year Amazon increased the cost of its Prime membership to $119, up from $99 annually -- while reporting a record $142 billion in sales and $11.2 billion in profits. Amazon also announced that it had registered more than 100 million Prime subscribers. But Atherton Research reported that of the 1,000 U.S. Amazon customers it surveyed, using the Pollfish platform, 59% said they will not renew their Prime membership after it expires in 2019. I'm not surprised by those results. The Amazon experience is not what it used to be. And neither is the Whole Foods Market experience, for that matter.
This week Amazon announced that it will be lowering prices – again -- on products at Whole Foods Market. This is the third round of price cuts since Amazon acquired the natural foods chain in 2017. But as a longtime Whole Foods shopper, I'm confused. I do not expect low prices at Whole Foods. I expect high prices because I expect a vast assortment of high quality (the highest, really) natural foods. All of these rounds of price cuts have left me scratching my head, and confused many other Whole Foods shoppers as well, I would guess.
What is Amazon trying to do with Whole Foods? Turn it into a discounter? Turn it into another Sprouts Farmers Market? Why did they stop carrying my favorite organic chocolate milk and replace it with a cheaper product? 
I used to know what the value proposition of Whole Foods Market and Amazon was. Now I have no idea. And increasingly, I'm thinking, neither do many shoppers.