Wegmans 'delivers' on convenience with new strategy
Get great content like this right in your inbox.
Subscribe
With competition ever-increasing in the grocery industry, retailers are desperately trying to find new avenues of growth. They may not have to look too far because one grocery chain, Wegmans Food Markets, has rolled out another great example of how grocery stores can drive growth with store brands: delivery of prepared foods.
Rochester, N.Y.-based Wegmans recently announced a deal with DoorDash to offer delivery of the grocer's prepared foods (cold and hot), including pizza, wings, subs, soups, salads and several other items. Wegmans said its Wegmans Meals 2GO service is now available at five stores (four in Rochester and one in Virginia) and will roll out to more than 40 stores by the end of this year, with more to follow in 2020. The retailer had been testing the concept over the past year at a store in Pittsford, N.Y.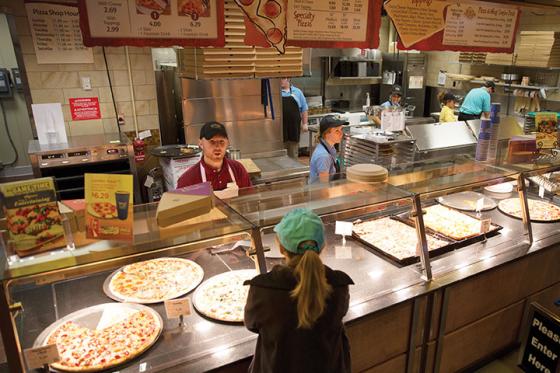 I've always wondered why grocery stores have been slow to embrace an expansion of their prepared food programs through delivery. The NPD Group, a research outfit, reports that visits to "grocerants" (grocery store restaurants and hot food counters) have increased close to 30% since 2008. More than 40% of Americans buy prepared foods from grocery stores, and a hot meal from the grocery store costs $4.22 on average, according to NPD, compared to $7.96 at a fast-casual restaurant, a 53% difference.
With how busy everyone is these days, sales of prepared foods at grocerants are only going to rise. What Wegmans is doing is taking the grocerant strategy one step further by offering delivery.
Innovative prepared food programs, like Wegmans' program, also offer a huge opportunity for grocers to elevate their private brand programs, since prepared foods are a store brand. If a customer orders pizza delivery from Wegmans, for example, that customer may be inclined to buy the Wegmans store brand pizza sauce.  
I would always more than likely choose value — as in price and quality — over anything else. If Publix started offering delivery of Chinese food, I would be all over it and accept that I would gain 18 pounds in two weeks. Again, the advantage is value. If I order Indian food from an authentic Indian place for me and my family, it costs me about $60. Imagine if I could order chicken curry and rice from Publix — it would be much cheaper and I could order the store brand toothpaste I forgot (and always forget) to grab when I went to the store the day before.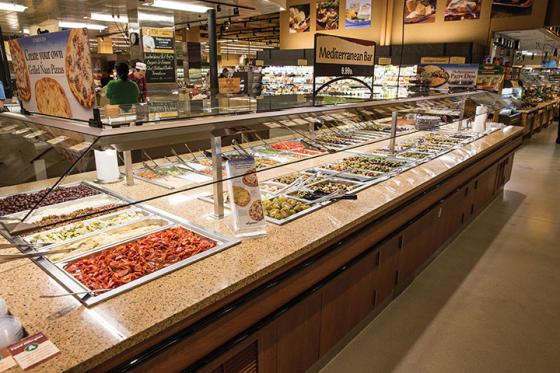 Being able to order pizza, wings and your everyday groceries for game night all in the same place? It's a great concept that consumers would eat up, which makes me question what restaurants would be able to do next in an effort to make themselves competitive with what is now the ultimate food convenience.
Grocers should expand their hot food sections and offer most all of it for delivery. The next time a consumer thinks about ordering a pizza for delivery, the question shouldn't be limited to "Papa John's or Domino's." The grocery store should be part of that equation, too.