Walmart out-Amazons Amazon
Get great content like this right in your inbox.
Subscribe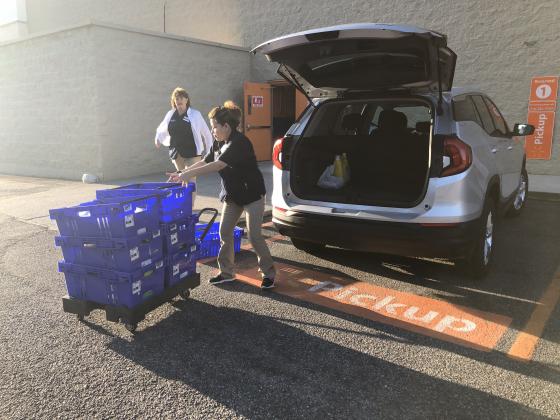 Walmart will begin offering next day delivery on orders over $35 less than three weeks after Amazon said it would cut its Prime program's default shipping speed to one day.
Bentonville, Ark.-based Walmart's new offering, which requires no membership or other fees, will initially be available to customers only in Phoenix and Las Vegas beginning this week, and will then expand to customers in Southern California. The rollout will then continue gradually over the months ahead, with a goal of reaching 75% of the U.S. population — including 40 of the top 50 U.S. metros — by year-end.
"When customers shop with us, they expect to find great items at low prices. They also want shopping to be easy and convenient, including getting the items they order online quickly," said Marc Lore, president and CEO of Walmart E-Commerce.
Walmart also said it's on track to offer Grocery Pickup from 3,100 stores and same-day Grocery Delivery from 1,600 stores by year-end, which will provide coverage to approximately 80% and 50% of the U.S. population, respectively.
"This has been a game-changer for busy families," Lore said.
Walmart's NextDay delivery program will offer a "stand-alone, curated shopping experience where customers can browse up to 220,000 of the items most frequently purchased, ranging from diapers and laundry detergent to toys and electronics, with more assortment to be added," Lore said.
The NextDay service seems to be more of a competitor to Target's Restock than to Amazon Prime, as Restock also requires a $35 minimum order (but no membership fee, like Amazon's Prime).
"NextDay delivery is a great complement to our same-day Grocery Pickup and Delivery options, and free two-day shipping on millions of items," Lore said. "With the combination of these choices, we're making every day easier for busy families. And, with 90% of Americans living within 10 miles of a Walmart store, we're well positioned to offer even faster delivery to customers in the future."
Last month, Seattle-based Amazon said it would be working to cut its free Prime shipping in half from two days down to one.
On Tuesday Minneapolis-based Target also had an announcement of its own: Its answer to Walmart's Grocery Pickup, called "Drive Up," has now expanded to over 1,250 U.S. stores.