Walmart makes tech the focus of new HQ
Get great content like this right in your inbox.
Subscribe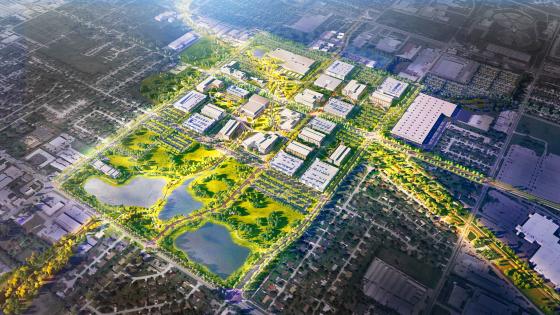 Walmart has revealed a glimpse of what its new headquarters will look like and how it might impact the company in innovative ways.
The world's largest retailer (and the nation's largest private employer) claims that it will attract the "next generation of talent" with its new expansive headquarters building. Featuring a flexible open floor plan that encourages collaboration, lots of natural light and an array of employee-friendly benefits, Walmart's new headquarters reflects the chain's evolution to a digital powerhouse, the company says.
"For that statement to continue to guide us, we need a modern, connected campus," said Dan Bartlett, executive vice president of corporate affairs for Walmart, in a corporate blog post. "We expect this will accelerate Walmart's digital transformation and help attract the next generation of talent with state-of-the-art technology and contemporary conveniences."
The company's new corporate campus will be built across 350 acres of native-seeded greenery in its hometown of Bentonville, Ark. The sprawling campus will house more than 14,000 employees, with flexibility for more as new jobs are added.
The buildings will be in keeping with Walmart's sustainability focus. Eco-friendly features will include solar panels atop parking decks as well as energy-efficient lighting and HVAC systems. Regionally-sourced building materials will be used, including mass timber construction.
"The new Walmart campus will showcase thousands of trees, shrubs and grasses to provide habitat for wildlife, shade paths and bike trails, and reconnect associates with nature," Bartlett added. "We've been working for years to be a more sustainable company, and we want our new home to reflect that.
Walmart has not announced the lead architect, or the price tag, for the project.