Valuing transparency at the corporate level
Get great content like this right in your inbox.
Subscribe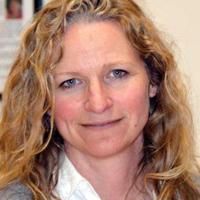 Today's consumers want more information on virtually every aspect of the products they purchase, from how they are sourced to how they are produced — all lending a clearer story to a brand's true values.
On Tuesday, May 15, at TransparencyIQ, Anne Bernier, the senior director of business process strategy for Topco Associates LLC, will give a presentation on "The Corporate Value of Transparency" and discuss Topco's holistic view of transparency, including information exchange of top-quality data and attribution; best-in-class digital imaging; regulatory disclosure; and ease of access to product information.
We recently had an opportunity to speak with Bernier about her view on transparency. 
What are some of the elements that lend value to transparency, both from a corporate standpoint and for the shopper?
To optimize their value, transparency initiatives should provide shoppers and grocers with accurate and deep data as well as product attributes. This enables shoppers to search for product attributes they want such as organic or gluten-free and feel confident in the results.
Grocers can use this data for everything from internal analytics and quality assurance to consumer-facing programs. To add even more value, consider enriching your attributes with high-quality images and photography to enable shoppers to better identify your products. High-quality images can be used by grocers to improve customer experience and support marketing as well as category planning.
Unique to corporate value, transparency is used to help manufacturers navigate increasingly regulated environments. That staggering depth of data combined with access to SmartLabel pages via QR codes can help brand owners fulfill regulatory disclosure obligations such as non-GMO.
What recommendations can you give an organization that's considering incorporating transparency into its company infrastructure?
First, don't underestimate consumers' desire for information about the products they purchase and consume. Organizations that are incorporating transparency into their infrastructure really need to consider all the ways transparency can be used internally and for consumer experience.
Where do you see product transparency headed in the next five to 10 years?
You don't want to leave anything on the table, so it's important to think about how you'll use product attribute data and images now, as well as five or 10 years from now, especially when you consider the growth of online retailing.

Learn more about Bernier's session and TransparencyIQ at www.transparency-iq.com.