URM Stores launches first private brand
Get great content like this right in your inbox.
Subscribe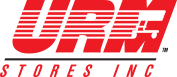 Spokane, Wash.-based URM Stores Inc. is launching its first private brand — Merchant's Craft — a new brand of beverage products that will replace Western Family brand soda, sparkling water and mixers at all locally owned, independent grocery stores throughout the Northwest.
The official launch date for Merchant's Craft is June 1, though the products were available at some retail stores over Memorial Day Weekend.
"With unique regional flavors created specifically for our Northwest customers, URM Stores believes Merchant's Craft will elevate the concept of store brand products to a level that meets or exceeds the national brands," URM Stores said in a press release.
Merchant's Craft comes in 13 traditional flavors of pop. A full lineup of sparkling water flavors and mixers will be released as well in the coming months.
"From package designs to marketing strategy to the uniquely Northwest flavors we've created, we are confident Merchant's Craft is well positioned and will stand out in the soft drink aisle," said C.J. VanWetten, exclusive brands manager for URM Stores.
URM has been serving the Northwest for over 97 years. URM Stores is the third-largest private employer in Spokane County.