12/03/2018
Truck driver shortage fueling grocery price increases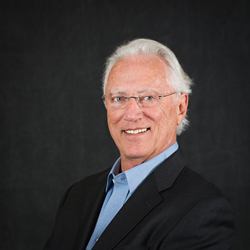 Major food brands Mondelez, Hershey Co., Nestle SA, Unilever and Coca-Cola recently announced they will need to raise prices in 2019 to offset higher freight and ingredient costs, according to Advanced Training Systems LLC (ATS), a St. Petersburg, Fla.-based simulator technology and engineering firm that designs and manufactures advanced training systems to improve training and create safer drivers.
"They don't really have any choice," said John Kearney, CEO of ATS. "The cost of shipping just keeps going up. A major factor in this is the driver shortage. There just aren't enough people in the long-haul trucking workforce to get all these loads delivered."
The scope of the problem has been apparent for more than a year, according to ATS. In early January, moving a truckload of refrigerated food from Washington State to New York was priced at about $8,450. Two weeks later, the same truck driving the same route was priced at close to $10,000, an 18 percent increase.
To some extent, the U.S. transportation infrastructure is wrestling with a self-created problem, Kearney said. As U.S. economic growth has revved up in recent years, railroads and truck fleets have not expanded capacity to keep pace — a decision applauded by Wall Street, Kearney noted. Between early 2017 and 2018, shares of CSX Corp., Norfolk Southern and Union Pacific rose an average of 22 percent as they cut headcount, locomotives, and rail cars and lengthened trains to lower expenses and raise margins, according to a recent Reuters report.
Food manufacturers, including Dean Foods, Tyson Foods, Hormel Foods, Kellogg and US Foods cited rising transportation costs this year as a drain on earnings, according to ATS. At the beginning of 2018, according to online truck freight marketplace and industry analyst DAT Solutions, only one truck was available for every 12 loads that needed to be moved. 
In its annual survey, the American Transportation Research Institute found that the top concern for motor carriers and the trucking industry in general is the lack of qualified drivers to carry the nation's freight.
"Trucking is a well-paid occupation in urgent need of a new generation of well-trained and motivated drivers," Kearney said. "Our mission at ATS is to bring together an opportunity and a rising workforce and, through technology and in partnership with our fleet and driving-school clients, help ensure a safe and prosperous future for American commerce and the drivers that serve it."