04/18/2019
Trader Joe's is now America's best employer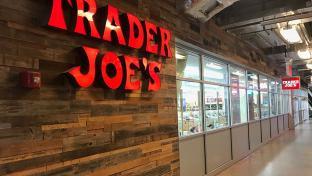 Popular grocery chain Trader Joe's was listed as America's top large retail employer for 2019, according to a study done by Statista and Forbes.
The research was done by asking 50,000 workers at large (5,000+ employees) companies, nonprofit institutions, government agencies and U.S. divisions of multinationals to evaluate their employers on a range of criteria such as atmosphere, remuneration and working conditions. In particular, the question of how likely respondents would be to recommend their employer to a friend or family member on a scale of 0 to 10 was central to the research, according to Forbes.
According to the article, the company ranked a score of 9.59 out of 10, since the company offers not only a decent salary, but also offers staff members health insurance and a retirement plan, along with store discounts.
Southwest Airlines comes second on the ranking with a score of 9.54. Its employees are known to get unlimited travel privileges while perks are on offer such as discounted rental cars and hotels, according to the research. Lilly rounds off the top-three this year and its employees have reported benefits such as a generous vacation allowance, a 401K plan and maternity/paternity leave.

To read the full list of top employers, click here.