Trader Joe's ex-president shares success strategies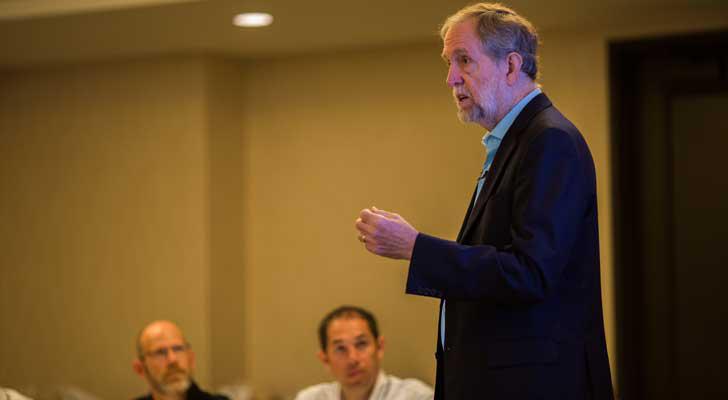 Monrovia, Calif.-based Trader Joe's is beloved for its private brands, but the chain had humble origins, emphasized Doug Rauch, a former longtime president of the company. Originally called Pronto Markets, the business grew from a small nine-unit convenience store chain in Southern California into today's nationally acclaimed retail success story with more than 340 stores in 30 states.
Rauch, who spent 31 years with Trader Joe's, developed the company's buying philosophy, created its unique private brand program and wrote and executed the plan for expanding Trader Joe's nationally.
"You innovate or you die," Rauch, now the CEO of Conscious Capitalism, told attendees at the 2017 Convenience Store News Foodservice Summit, held in Napa, Calif., in partnership with Tyson Convenience.
Rauch described three key innovation benchmarks:
Feasibility — Can it be done?
Viability — Can you do it and make money doing it?
Desirability — Does anyone want it?
To learn more about Trader Joe's backstory, Rauch's innovation insights and the Foodservice Summit, read the article in EnsembleIQ's Convenience Store News, a sister publication to Store Brands.