Target making big push for renewable energy
Get great content like this right in your inbox.
Subscribe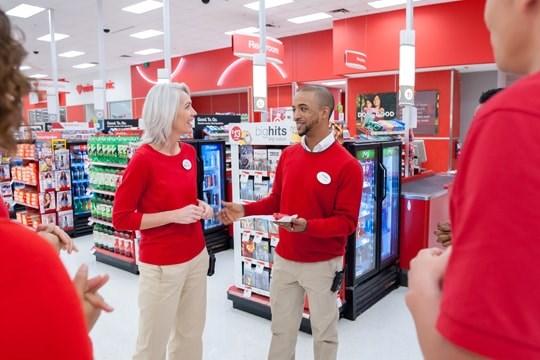 Minneapolis-based Target Corp. is jumping on the renewable energy train.
The company announced that it is pledging to have all of its electricity come from renewable sources by 2030. The goal applies to all of Target's domestic operations, including stores, distribution centers and offices. According to the company, its businesses currently generate approximately 22% of their electricity requirements from renewable sources.
As to how Target will achieve its goal, the company noted it is investing in a variety of projects that produce energy through such renewable resources as the sun and wind. It announced two new power purchase agreements: the Lone Tree Wind Project in Illinois and the Sand Fork Solar in Texas. The two projects are estimated to generate approximately 556,000 megawatt hours of renewable electricity—the equivalent of 280 Target stores annually throughout the United States.
"At Target, we've been on a multi-year journey to operate our facilities more sustainably, and setting this ambitious goal is an important milestone," said John Leisen, vice president of property management, Target. "We're proud of the work we've already done with renewable energy in our stores, and we'll continue to explore more opportunities and partnerships to realize this goal."
In addition, Target is continuing to upgrade its facilities to make them more sustainable. It will have rooftop solar panels on 500 of its locations by 2020. (In recognition, Target has twice been named the top U.S. corporate solar installer and is a four-time Energy Star Partner of the Year.). The retailer is also installing electric vehicle charging stations at more than 100 sites across more than 20 states. LED lighting, now in place across nearly all stores, is credited with reducing the chain's energy usage by 10% annually.
The announcement comes shortly after Target rival Walmart announced its new agreement with U.S. Solar to subscribe to 36 of the company's community "solar gardens," which are centrally located solar photovoltaic systems that provide electricity to participating subscribers, and are located throughout Minnesota.
Community solar in Minnesota allows businesses, public entities and residents to subscribe to an offsite solar garden without having to site solar directly on their property, thereby enabling subscribers to reduce their retail electricity costs while also supporting clean, local energy. Subscribers receive energy savings in the form of a bill credit on their retail electric bill based on the amount of energy produced each month by their subscribed portion of the solar gardens.