Target, Costco private brands beat up on brands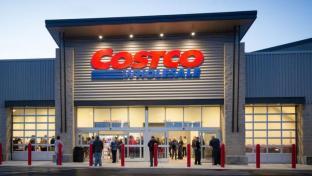 Retailers like Target and Costco Wholesale are increasing sales of their own items quicker than those of iconic American names, according to a PYMNT story based on a report from the Financial Times.
The 20 largest brands from the retailers achieved a 1.2 percent increase within the fourth quarter of 2018 in food and drink, toiletries and other consumer goods product categories, while private label brands within those same categories saw a 4.3 percent increase.
"You have to deliver something that is superior," said Nomad Foods Chief Executive Stefan Descheemaeker, according to PYMNT, a business news outlet. "If you don't, then at some stage the question arises: Why do you need brands?"
According to the story, Walmart has been building up its private brands. In the past year, additions to its mix have encompassed mattress and bedding label Allswell and its Winemakers Selection of wines. At the same time, The Kroger Co. said it unveiled 1,022 of its own brand products last year.
To read the PYMNT article, click here.