Sweet alternatives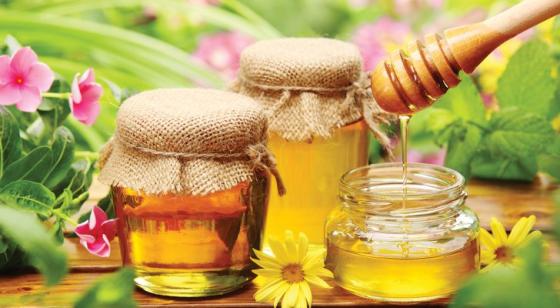 Sugar gets a large portion of the blame for large American waistlines, but many consumers aren't interested in ditching their sweets. They do want better-for-you alternatives, however, and maple syrup and honey are strong candidates.
Maple syrup and honey have an advantage in the category because of their perception as natural, healthful alternatives to sugar and high-fructose corn syrup.
"For many consumers, it is specifically white refined sugar which has emerged as the villain of the sugar scare, owing to its highly processed image," according to Mintel, a global market research company, in its October 2015 product innovation report on sweet and savory spreads. "As such, though honey and plant-based syrups such as maple, agave and/or coconut/palm are not necessarily lower-calorie alternatives to sugar, they are often perceived as healthier alternatives as consumers believe that they are naturally produced, and as such, are less or even minimally processed."
Time to educate consumers
Emma Marvin, marketing director for Butternut Mountain Farm in Morrisville, Vt., says retailers have an opportunity to grow the category by changing consumers' views about maple syrup. They could communicate the fact that instead of being used as just a topping for pancakes and waffles, maple syrup could be an everyday sweetener.
"The trend continues with consumers on the hunt for 'better-for-you' sweeteners," Marvin says. "They're looking for alternatives to the traditional, and maple syrup is certainly one of the alternatives they're turning to because it contains minerals and nutrients not present in some other sweeteners and is minimally processed."
While maple syrup and honey are being used more widely, consumers also are developing tastes for differentiated products — for example, different honey varietals.
"Overall, one of the largest trends in the honey category is an increasing consumer appreciation for the variety and diversity of sources, aromas and flavors of honey that exist naturally. We've recently been seeing an increase in honey tasting courses, where participants can develop the sensory language and palate to distinguish between different varieties of honey," says John Rzeszut, vice president of marketing for Natural American Foods in Onsted, Mich. "The idea is that honey has a terroir associated with it in the same way as wine or olive oil."
Retailers could also cater to consumers interested in knowing the true origins of their food.
"Insist on True Source Certification as part of the store brand requirement to ensure the honey is legitimate and unadulterated," advises Stacey Drab, director of sales and marketing for Burleson's Honey in Waxahachie, Texas. "Store brands which require True Source Certification give their consumers the assurance of supply chain transparency and traceability in an industry known to have significant issues with adulteration and illegally transshipped honey."
Rzeszut adds that honey could also benefit from some of the food trends on the rise, including the demand for organic and non-GMO products.
"Products with 'organic' and 'raw' claims continue to demonstrate strong growth in the marketplace, per Nielsen data, and savvy consumers are starting to seek out products that are certified as Non-GMO, as well as fair trade, which ensures a living wage is paid to subsistence farmers (or beekeepers) around the world," he says.
Bigger is better
On the maple syrup side, retailers might want to consider offering larger packaging sizes for store brand offerings as consumers turn to maple syrup for sweetening more than a stack of pancakes each week.
"Stores we work with, they're surprised at how well those 32-ounce packages are selling," says Arnold Coombs, director of sales and marketing for Bascom Family Farms, Brattleboro, Vt. "Some stores stay too small in their sizes. As consumers use it more and more, they realize there is better value per ounce with 32 ounces.
"Consumers looking for that size are not going to buy an 8-ounce bottle, Coombs adds. "They're going to go to another store and get a 32."
While glass containers still dominate in the maple syrup category, some parents might appreciate plastic as an option, he adds.
"A lot of parents would just like to not have glass on the table with a 5- or 6-year-old pouring the syrup on," Coombs says.
Give them a nudge
For all the interest in using maple syrup and honey as alternative sweeteners, many consumers do not know how to make those substitutions.
"Consumers are quite vocal about their confusion related to sweeteners, specifically the differences between types and how they are produced," Mintel says in its May 2015 report titled "Sugar and Alternative Sweeteners — US."
In fact, approximately two-thirds of sweetener users agree that with so many types of sweeteners available, it's hard to discern the differences among them, the market research firm says.
It doesn't help that most recipes primarily call for sugar as a sweetener, and consumers usually do not know how much syrup or honey should be used in sugar's place.
Coombs recommends educating consumers on the shelf. A substitution guide that shoppers can take home would be handy, he says, and recipes that feature maple or honey could help.
"You can have some sort of information on the shelf that gives ideas for an additional uses that you might not have thought about," Coombs says.
Bill Hill, USA director of sales and marketing for Great Northern Maple Products in Quebec, suggests that retailers could use recipe cards as well, situating them, for example, near cross-marketed products. A stand of maple syrup and a recipe near the fish counter, for instance, might push a consumer to try the product as a glaze for salmon.
"Cross-merchandising is an attractive way to gain incremental real maple retail sales that most retailers pass up," Hill says. "Most consumers do not eat real maple syrup alone; therefore, real maple near pancake, waffles, fruit, etc., is a great way to stimulate ideas and usage, resulting in incremental retail sales and profits."
Rzeszut suggests the same for honey.
"Cross-promotional opportunities abound with many of the perimeter categories in-store, and can serve to reinforce honey's natural and wholesome credentials among the consumers that are increasingly being told to avoid center aisles," he says.
Do educate consumers on the benefits of maple syrup and honey as sugar alternatives.
Don't limit maple syrup offerings to small sizes.
Do suggest usages of maple syrup and honey via recipes and cross-merchandising efforts.
Don't forget that consumers are looking for interesting honey varietals.