Suppliers aim to spruce up C-stores' menus
Get great content like this right in your inbox.
Subscribe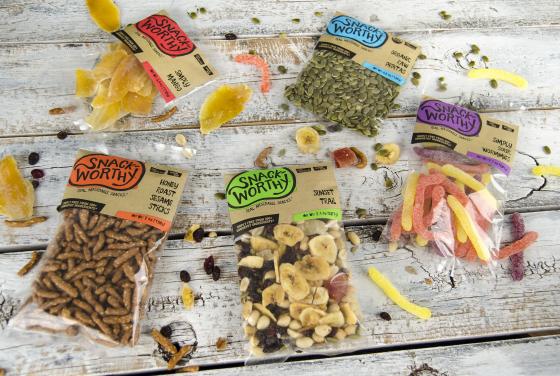 Convenience stores, where consumers buy fuel, tobacco and alcohol, are becoming more of a destination for food — providing private brands an opportunity to play a key role.
"Convenience stores are changing," said Stephen Young, vice president of strategic business development for Bakkavor, a London-based international manufacturer of fresh prepared foods that does most of its business in private brands. "Cigarette and alcohol sales are down. [Convenience stores] don't make much money on gas. They are all trying to figure out how to get more customers into their stores."
Bakkavor's products include ready meals, pizzas, salads, desserts, soups and sauces. The company, which has U.S. operations based in Carson, Calif., recently made its first appearance at the National Restaurant Association's Show last week in Chicago. Young said Bakkavor wants to help convenience stores, once known for offering only hot dogs off a roller grill, up their offerings with more fresh, quality and healthier foods such as snack packs with carrots.
According to a recent survey from the Alexandria, Va.-based National Association of Convenience Stores (NACS), Americans are increasingly seeking out convenience stores for the quality of their food. Young said the key is to get parents into stores to purchase snacks and other fresh foods for their children rather than going to fast-food outlets.
"Fresh, healthy and right-sized products are going to get those people in the stores buying for themselves and their kids," Young said.
Bakkavor is also "turning the dial degrees on flavors," Young noted, providing convenience stores the opportunity to offer premium private brand food items like chicken asado burritos, a Mexican-Asian fusion fare, to differentiate themselves.
"It's a more upscale product and brings up the price point, which makes operators happy," Young said.
Recognizing their hunger for more upscale snack foods, Mesa, Ariz.-based Lehi Valley Trading Co. is also expanding its private brand offerings to convenience stores, says Howard Kaufman, Lehi Valley Trading's chief sales officer.
"With the rise of millennials, people are looking for better-for-you items that are value-priced," Kaufman said last week during an interview at the Sweets & Snacks Expo in Chicago. "They still want the indulgence items, whether its sweet, savory or salty, but they want products that taste better and are better for you, including gluten-free, non GMO and low sodium."
Millennials, who also lead the snack-replacing-meals trend, also want more grab-and-go items. And they want innovative products that taste good, Kaufman adds.
Lehi Valley Trading, which offers branded and private brands, recently released its branded Snackworthy line which is also available for store brands. Items in the line include PB & J Granola and Organic Raw Pepitas (pumpkin seeds). Both items are listed as being "free from 100+ unworthy ingredients."
"If you're going to make a choice between something that is traditional and not clean or you want something that tastes good and is better for you, these are the snacks for you," Kaufman said.
Kaufman added that Lehi Valley Trading wants to help convenience stores offer fewer me-too items and more exclusive products.
"We want to be the craft brewery for convenience stores," he adds.
As more convenience stores offer fresh and healthier items, Young expects convenience stores to become more of a destination for food.
"The better retailers [want to sell such products]," he says. "It's a rising tide. As the better [convenience stores] bring in these products, the others will have to follow."