Supervalu adds eight items to Culinary Circle brand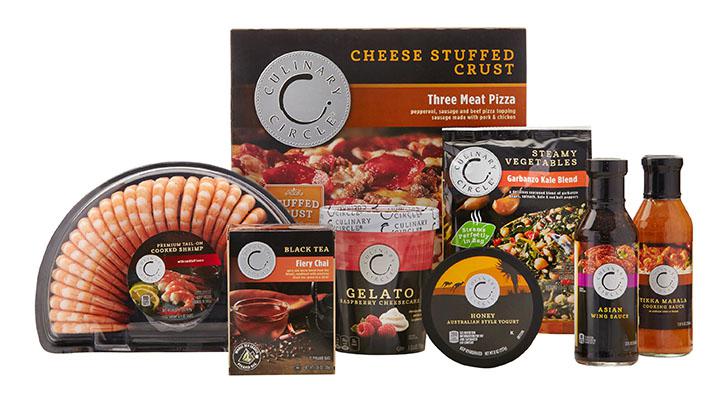 Supervalu's Culinary Circle brand has added eight new items to its lineup to meet consumers' demand for premium artisan products.
The new products include cheese-stuffed-crust pizzas in two topping varieties: pepperoni and three-meat. The pizzas feature a mozzarella-filled crust and a large amount of premium toppings. The two new items join a line of 28 pizza products, from thin and flatbread to self-rising and multigrain.
Minneapolis-based Supervalu also expanded its assortment of Buffalo wing sauces with three new flavors: Bold & Peppery, Parmesan Garlic and Asian.
Three new gelato flavors have launched as well: Caramel Cookie Crunch, Mint Fudge and Chocolate Peanut Butter.
"Consumers are still making time to indulge and enjoy the foods they love, including pizzas, snacks and desserts, even though they are striving to eat better," said Bekah Swan, Supervalu's vice president of private brands, in a statement. "The Culinary Circle brand seeks to address consumer demand for new premium products that offer quality ingredients and unique flavors at an affordable price. As a brand committed to helping consumers elevate every eating occasion, we're excited to be bringing these new additions to the grocery aisle."