06/10/2019
Supermarket shames consumers who use plastic bags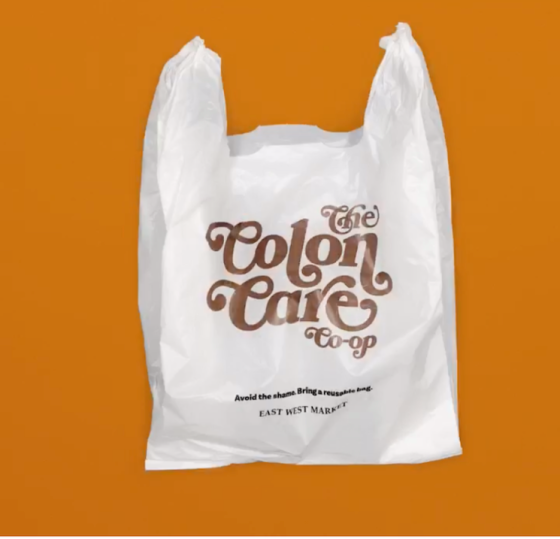 Vancouver, Canada-based East West Market is putting its foot down and by organizing a new strategy to raise awareness of the world's plastic pollution problems.
According to Konbini.com, East West Market is trying to lessen single-use plastic bags by making its customers pay 5 cents per bag and also having to publicly display an embarrassing message emblazoned across the bags.
According to the article, embarrassing slogans include "the colon care co-op" and "Dr. Teews' Wart Ointment Wholesale."
To read the article, click here.