Study: U.S. online grocery market continues rapid growth
Get great content like this right in your inbox.
Subscribe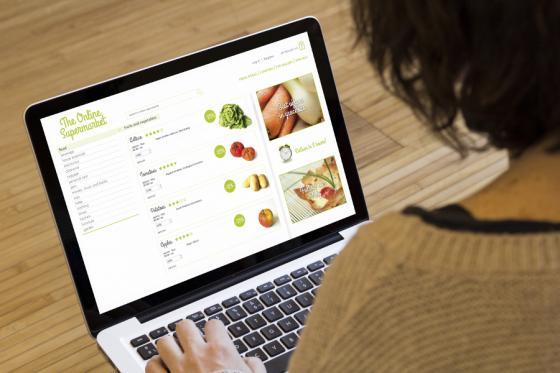 U.S. online grocery market sales more than tripled from 2013 to 2018, according to a new report from market research firm Packaged Facts. Going forward, online grocery sales will more than quadruple as online options become more available and consumers become more open to buying groceries online, the study forecasts.
"Three key factors have created a perfect environment for growth of the online grocery market in the U.S. over the last five years," said David Sprinkle, research director for Packaged Facts. "There's been increased use of mobile phones and smartphones, interfaces for websites and mobile apps have improved, and there's been a notable expansion of crowdsourced business models to shopping and delivery."
Amazon and Walmart are currently the top players in the online grocery market, Packaged Facts said in a statement on the report, "Online Grocery Shopping in the U.S., 2nd Edition." The two retailers account for nearly 28 percent of online sales. Other key players are Cincinnati-based The Kroger Co., New York-based FreshDirect and Chicago-based Peapod LLC, according to a press release.
Walmart's lead in grocery, combined with its nationwide presence and large number of rural locations, give it a competitive advantage in expanding online grocery shopping to much of the U.S. population, the report indicated.
"After Amazon's June 2017 acquisition of Whole Foods Market, the online grocery market has been changing rapidly as store-based grocers have raced to compete with Amazon in the online grocery space," a press release about the report said. "Walmart is taking drastic measures to expand its online grocery services and offer store pickup options at all of its stores across the U.S. in order to become the top online grocery provider," the press release added. "Pickup is becoming a favored option for receiving online orders to solve the last-mile delivery problem."
Creating online marketplaces and collaborating with local producers can encourage more customers to shop online if they are supporting local businesses, according to the findings.  Packaged Facts added that baby boomers and the silent generation (adults aged 70-80) are least likely to do their grocery shopping online, but represent a major marketing opportunity because they may have mobility issues that may limit driving to a store or carrying groceries.
For more information on the report, click here.