Study: Changing suppliers can be daunting for retailers
Get great content like this right in your inbox.
Subscribe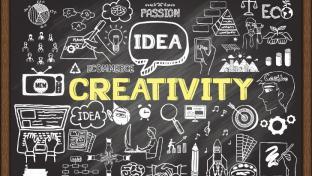 To sell on-trend products and seize new opportunities, many retailers of private brands need to change suppliers but find the change-management process daunting, according to a recent survey from Trace One, a Boston-based collaborative retail business network for private label.
Surveying 385 grocery retailers and consumer goods suppliers across North America and Europe, Trace One's 2018 Retail Collaboration Survey explores collaboration between retailers and suppliers and highlights opportunities for improvement to boost private brand success, according to a press release.
"Private label market share is booming worldwide, but retailers are facing tremendous pressure to stay connected to consumers and ahead of intense competition," said Kelly Thompson Kell, subject matter expert in North America for Trace One, in a statement. "This survey puts a spotlight on the opportunity for retailers and suppliers to adjust their collaboration strategies and partner network to bring new products to market faster, minimize risk and stay up-to-date with industry regulations."
The study revealed that managing new suppliers is complex for retailers.
According to the survey:
• 47.5 percent of retailers find it hard to achieve expected benefits and improved product quality;
• 35 percent find it time consuming;
• 30 percent find it difficult to build a trusting relationship; and
• 27.5 percent find it risky to adapt overseas suppliers because of cultural differences and exchange rates.
To avoid these pitfalls and limit risk, leading retailers should streamline compliance management processes and assess supplier performance on a regular basis, according to Trace One.
"Retailers and suppliers have the potential to streamline efforts to capitalize on private label's popularity. Working alone is no longer an option," Thompson Kell said. "By improving collaboration strategies and tuning into retail communities both domestically and globally, retailers can stay ahead of emerging trends and bring unique, new products to shelf." "