Sprouts sees growth in Q4 2016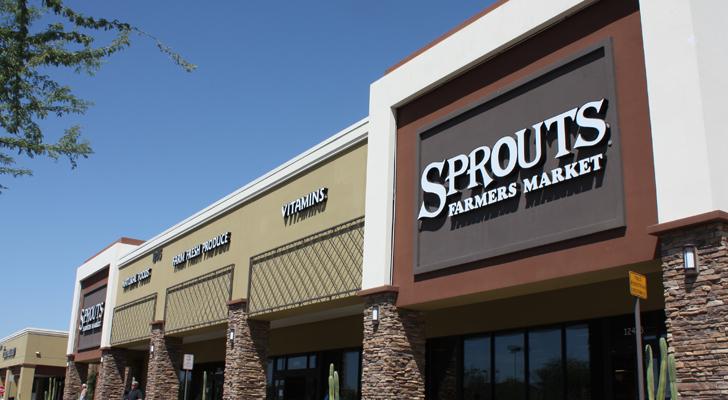 Phoenix-based grocery chain Sprouts Farmers Market reported a rise in both net and comparable-store sales during its fourth quarter of and overall fiscal 2016, showing a glimmer of hope in a competitive channel where a lingering deflationary cycle continues to compound competitive pressures.
One key accomplishment for Sprouts in fiscal 2016 was the expansion of natural and organic private label to more than 10 percent of revenue, with private brand sales continuing to outpace the company average in both sales growth and comps, the retailer said. Total private label SKUs reached 2,100 by the year's end.
In Q4, which ended Jan. 1, net sales increased to $986 million, 6 percent over the same period in 2015. Comps inched up 0.7 percent, driven by positive traffic of 0.4 percent, but were impacted by cost and retail deflation, mainly driven by deep deflation in produce.
"Clearly, this has been the most challenging deflationary environment we have experienced since 2009, and the longest period of sustained food deflation in decades," said Sprouts CEO Amin Maredia during a Feb. 23 conference call to discuss the results.
The competitive promotional environment, too, was a challenge during the quarter, Maredia added. It's anticipated to remain so for the near term until deflation subsides.
"During this time," he said, "we will continue to maintain our competitive position by being priced right and focused on customer initiatives to drive traffic to our stores."
Q4 net income was $17 million, a drop of $11 million from the adjusted net income of the same period a year prior.
For the full year, net sales increased 13 percent to $4 billion compared to the year prior, driven by a 2.7 percent increase in comps. Net income totaled $124 million, a decrease of $10 million compared to the previous year's.
During the quarter, Sprouts opened three stores: one each in California, Oklahoma and Texas. For the fiscal year overall, it opened 36 locations, resulting in unit growth of 17 percent, and a total of 253 stores across 17 states as of Jan. 1. It also opened a distribution center in Atlanta during the year.
In 2016, Sprouts enjoyed "exceptional" in-store and digital holiday marketing campaigns that resulted in significant sales lifts and many customers trading up for their holiday meals, according to the company. It continued to make significant progress on strategic initiatives in product innovation and customer experience and investments in both infrastructure and team members. Besides bolstering its private label offerings, Sprouts noted that it realized the following goals:
Brought food and deli expansions to 76 stores, offering additional convenience of freshly prepared proteins, sides, salad bars, soup stations and fresh juices.
Increased engagement with customers via e-mail, mobile apps and social media, and expanding its Amazon Prime Now delivery partnership to nine stores across four markets.
Implemented new technology such as systems for human resources and labor management for non-production departments.
Improved customer service and employee retention, as well as developing future leaders, via significant investments in training and training infrastructure for team members.