Sprouts reports increased sales, income
Get great content like this right in your inbox.
Subscribe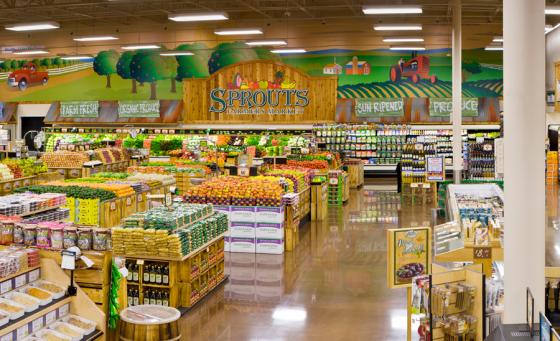 If its latest sales results are any indication, Phoenix-based Sprouts Farmers Market doesn't seem to be shaken by Amazon's acquisition of Whole Foods Markets.
In its third-quarter earnings ending Oct. 1, Sprouts reported net sales of $1.2 billion, a 16 percent increase from the same period in 2016; and net income of $31 million, a 32 percent increase from the same period in 2016.
Sprouts also reported comparable store sales growth of 4.6 percent and two-year comparable store sales growth of 5.9 percent.
Sprouts is getting a boost from its private brands products.
"Our private label program, with penetration at nearly 12 percent of revenue, continues to grow at well above the company average," Amin Maredia, CEO of Sprouts, said in a conference call with investors. "It's driving larger baskets, repeat trips and loyalty to the Sprouts brand."
Maredia added that "Sprouts' hallmark of fresh, healthy, affordable products continues to resonate with our customers and positions us as a leader in the industry."
"We'll continue to accelerate strategic priorities that will enhance our business — from product assortment to the digital experience to customer service," she said in a press release. "These, coupled with our technology investments to drive efficiencies, will provide the flexibility to make future investments where needed to ensure Sprouts is well-positioned for the future."
For the 39-week period ended Oct. 1, net sales were $3.5 billion, a 15 percent increase compared to the same period in 2016. During the third quarter, Sprouts opened eight new stores: one each in Arizona and Florida, and two each in California, Nevada and Tennessee. Three additional stores have been opened in the fourth quarter to date, resulting in a total of 32 new stores opened year-to-date for a total of 285 stores in 15 states as of Nov. 2.