SpartanNash among the 'best and brightest'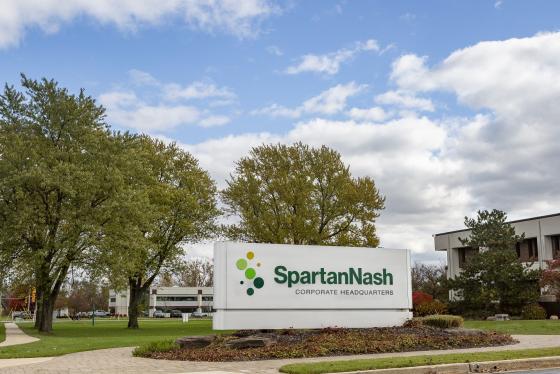 SpartanNash has been named among the Top 101 Best and Brightest Companies to Work For in the Nation, according to the National Association for Business Resources.
"At SpartanNash, our success is driven by our associates," Executive Vice President and Chief Human Resources Officer Yvonne Trupiano said. "Being in the business of 'taking food places,' means that we have a fast-paced work environment, but one that is fun, exciting and ever-changing. We are proud to be recognized as a top company to work for, because we know that our associates are our most valuable asset."
The Best and Brightest Companies to Work For in the Nation identifies and honors organizations that display a commitment to excellence in their human resource practices and employee enrichment. Organizations are assessed based on communication, work-life balance, employee education, diversity, recognition, retention and more – with winners selected based on their efforts to improve employee relations, use innovation to motivate employees, implement creative compensation programs and more.
SpartanNash has a robust private brand program, with several lines. Last year the company launched a private branded meal kit called Good to Go!, which is designed to provide customers with a one-stop meal solution.
With core businesses encompassing the distribution of grocery products to independent grocers, national accounts, its corporate-owned retail stores, and U.S. military commissaries and exchanges, Grand Rapids, Mich.-based SpartanNash serves customer locations in all 50 states and the District of Columbia, Europe, Cuba, Puerto Rico, Italy, Bahrain, Djibouti and Egypt, and operates 142 supermarkets, mainly under the Family Fare Supermarkets, D&W Fresh Market, VG's Grocery, Dan's Supermarket and Family Fresh Market banners.