Sam's Club focused on cutting inventory
Get great content like this right in your inbox.
Subscribe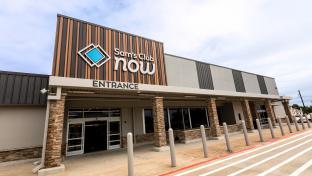 Bentonville, Ark.-based and Walmart-owned Sam's Club is looking to further downsize its merchandise assortment in hopes of increasing its company's profit margins.
According to Talk Business, Clint Gill, senior vice president and general merchandise manager at Sam's Club, believes that the assortment throughout the company ballooned as larger pack sizes were added to push revenue higher. According to Gill, by just making the package products larger to drive up top line sales is a self-defeating proposition because fewer members will buy that product, which further squeezes the already thin profit margin and negatively impacts his department's profit and loss reports.
"A pack-size sold in a club should never be more than two times or three times larger than what is sold in traditional retail," Gill said to suppliers at a recent Wall Street Speaker Series event at Sam's Club headquarters on May 16, reported by Talk Business. "We have some product package sizes get way too large for our core members, which today are busy families. In years past, we catered to several types of members, but that has changed in the last year as we are focusing on households of four or larger with incomes ranging from $75,000 to $125,000. They may also own a small business."
To read the Talk Business article, click here.