Sam's Club closing 63 stores
Get great content like this right in your inbox.
Subscribe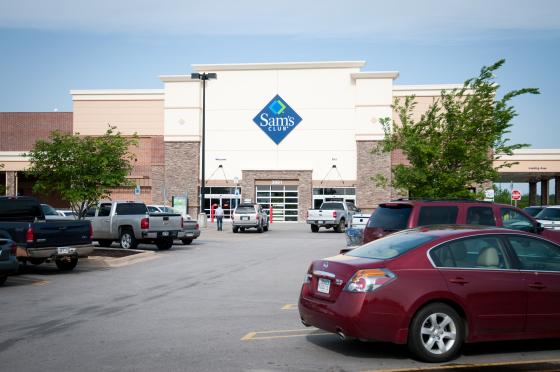 Sam's Club, which revamped its private brands program last year, announced Thursday it is closing 63 of its warehouse clubs around the country. The Bentonville, Ark.-based retailer, a division of Wal-Mart Stores, said it will convert up to 12 of the impacted clubs to e-commerce fulfillment centers to speed delivery of online orders with the balance of the facilities closing over the next few weeks.
Sam's Club said in a press release that the closures were decided "after a thorough performance review." After the closures, Sam's Club will have 597 club stores.
"Transforming our business means managing our real estate portfolio and Walmart needs a strong fleet of Sam's Clubs that are fit for the future," said John Furner, president and CEO of Sam's Club, in a statement. "We know this is difficult news for our associates and we are working to place as many of them as possible at nearby locations. Our focus today has been on those associates and their communities, and communicating with them."
The first of the converted e-commerce fulfillment centers will be located in Memphis, Tenn.
Walmart will provide support and resources to those associates who are affected, according to the press release.
"We need great people to help lead us into the future and we hope that many of them will stay with the company at either a local store or club," Furner said. "Change is never easy, but we're making these decisions as part of running a healthy business."
In the past year, Sam's Club has created new products and improved existing ones for its Member's Mark line. In April, Sam's Club announced the 20-year-old line's revitalization, which will touch 1,200 products in food, beverage and general merchandise when it's completed this year. It includes 600 new products — 300 introduced in late 2016 and 2017 and 300 in 2018.