Sainsbury's doubles the size of its private brand allergen-free product range
Get great content like this right in your inbox.
Subscribe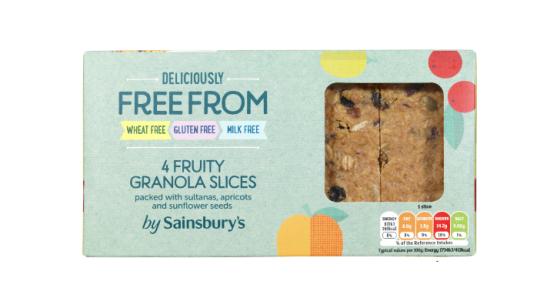 London-based J Sainsbury Plc said it is responding to strong customer demand for more choices among allergen-free products. Around one million people in the UK suffer from a food allergy, and more than half of the UK population regularly include allergen-free food lines in their shopping basket.
For more than 18 months, Sainsbury's said its in-house product developers have worked closely with nutritionists and specialist suppliers to ensure that its private label range will lead the market on quality as well as value.
The average allergen-free food customer takes 73 percent longer to shop as he searches for information to help him identify suitable products that are free from specific allergens. To make shopping easier, Sainsbury's said it developed front-of-pack nutritional information with traffic lights and an innovative packaging design to provide customers with key allergen information with just a glance. Sainsbury's front-of-pack nutritional information and Deliciously FreeFrom packaging has a color-coded building-block design that clearly shows the allergens from which the product is free. Egg, soya and nuts are now highlighted, along with wheat, gluten and milk.
The full range of Deliciously FreeFrom products will rival the breadth and variety of specialist allergen-free food retailers. The full range will be on offer in Sainsbury's larger supermarkets, while smaller supermarkets and convenience stores will sell a bigger range than ever before. Additional space in stores will be devoted to the new Deliciously FreeFrom products, making it easier for customers to shop the range, the retailer said.
"Our new Deliciously FreeFrom range is a perfect example of our constant drive to improve the quality, range, value and provenance of our food where we know it matters most to our customers," said Judith Batchelar, director of Sainsbury's brand. "We were the first supermarket to introduce own-brand allergen-free products, and nearly a quarter of all allergen-free food products sold in the UK today are sold at Sainsbury's. The investment to almost double our range by introducing new products while improving existing ones demonstrates our commitment to offer great choice to all customers."