Reconsider packaging design
Get great content like this right in your inbox.
Subscribe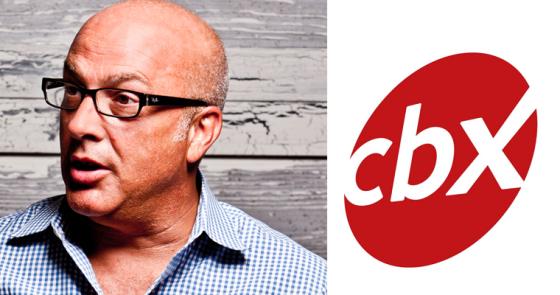 Day in and day out, managing costs is part and parcel of the retail business. For retail chains, this means always being on the lookout to do things such as ramp up backend efficiencies or trim the bottom 10 percent of underperforming stores in the portfolio. Call it "cost-consciousness." It's a strategic imperative that retailers must maintain if they want to survive in today's highly competitive marketplace.
The same holds true when retailers develop their private label packaging; the question is: Does this need to be core to a private label's DNA?
Most retailers make a practice of asking manufacturers to keep the component costs of store brand product lines under tight control. Those costs certainly include the package. After all, every component of the package and its design — the box, the ink, the artwork, you name it — comes at a cost, right?
True enough, but being competitive in today's retail market is also about building and leveraging private brands in ways that differentiate retailers and cement customer loyalty. In that context, building your brand is clearly about much more than containing costs.
In fact, going to market with best-in-class private brands is really a wise long-term investment. When retailers and manufacturers work together with design firms and all appreciate the value of sophisticated approaches to private brand building, they are more likely to benefit. Arguably, though, it is all too easy in this day and age to underappreciate the true value of private label packaging and, consequently, to underinvest in it.
Should the next evolution in private label be to evolve the quality and design standards of the package? Why not? It's the primary — if not the only — marketing tool private label gets.
Question the status quo

For the past 20 years, leading retail chains have continued to embrace more sophisticated approaches to private label. As a result, a growing number are willing to make national brand-like investments in the initial research and testing phase of the process and to mine data in ways that help them better promote those private brands and better understand how those brands will resonate with customers.
And yet when retailers move to execute on the packaging design, all too often their concerns about cost take over. As the industry sees it, shouldering the cost of package design is ultimately a component cost of goods versus a strategic investment into a marketing tool that can drive growth. When viewed as an investment, this becomes an opportunity for collaboratively developing the right products with the right quality in the right package. Instead of battling over costs, focus on the impact of the first moment of truth at shelf on customers. Skimping on design costs hinders the retailer's ability to get the product perception right.
You can understand this perspective: The whole point of a private label program is to have a value offering in the category, but "value" and "low price" are not synonymous. Retailers and manufacturers spend way too much time trying to cut costs on packaging, which is their main selling tool. Put simply: Better design leads to more sales, which lead to benefits (loyalty, growth, emotional connection, value) for all parties involved. So why are we all still battling over the cost of designing a great package? Let's all start working together to drive sales.
Realism vs. idealism
So is the notion that retailers and manufacturers could invest more into private label packaging too idealistic? Possibly. But consider the stark contrast between the level of investments in the national brand world versus what happens in the realm of private label. Let's say two companies — one a national brand manufacturer and the other a retailer with a private label line — want a design firm to create new packaging for a dog food brand. Typically the private label constituents will be willing to pay a fraction of what consumer packaged goods (CPG) companies will allocate for such a project, understandably so. The store brand most likely doesn't have the same volume and brand awareness in the category, so it's not as able to scale and amortize. Yet a few dollars more for a design would most likely be offset by that incremental growth.
With CPG companies, by contrast, brand is everything and packaging rules. Clearly, CPG leaders see packaging as a powerful marketing tool that allows them to differentiate from the competition. They understand that brand impressions at shelf are more valuable than traditional TV or magazine ads. They know that whenever shoppers interact with that package, they are creating impact and a connection.
Let's look at the value of keeping your package design relevant and on trend. Let's say you have a $1 billion store brand with 20 percent market penetration, and that redesigning your packaging will translate into at least a 2 percent lift. That's $20 million in growth, and the design expense would be a fraction of that (and, as I see it, a worthy investment.)
The time has come for retailers and manufacturers to ask themselves the hard questions. Is building a brand a component cost of goods, or is it an investment in your future? If you view it as the latter, how much are you willing to stretch in pursuit of that goal? How do you balance the need to manage costs with the reality of a private label marketplace in which brand sophistication is rapidly becoming the price of entry?
There are no universal answers here. But to speak frankly about the matter, the failure to consider these issues at all is starting to seem downright archaic.