Ready for new competition?
Get great content like this right in your inbox.
Subscribe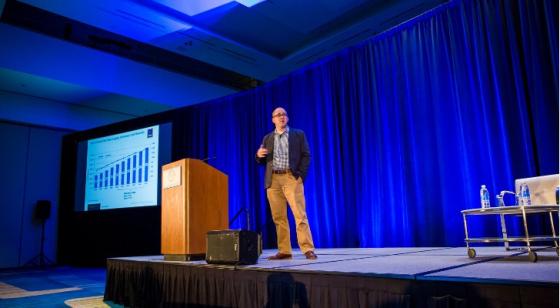 In recent years, Batavia, Ill.-based ALDI Inc. has been significantly expanding its footprint across the United States. Meanwhile, Lidl US, Arlington, Va., is set to open its first U.S. stores by 2018.
While both of these small-format discounters trace their roots to Germany and place heavy emphasis on private brands, retailers need to understand what makes each of them unique if they are to effectively compete against their growing presence in the years to come, Mike Paglia, director of retail insights for Kantar Retail, told attendees of his Aug. 16 presentation at Store Brands' 2016 Innovation & Collaboration Summit, held in Orlando, Fla.
Although it's been a U.S. fixture for decades, ALDI is "truly a retail giant" now, Paglia stressed. Over the past five years, ALDI's sales grew 53 percent, while its store count increased by 27 percent. It is now a $12 billion retailer, and by the start of next decade, will boast more than 2,000 stores and approximately $20 billion in sales. And more than 90 percent of the items ALDI offers are under its private brands.
And more growth is in the works. Kantar Retail projects that ALDI will grow at twice the rate of The Kroger Co. and three times the rate of Walmart in the next five years, he said. ALDI is opening stores that are "vibrant and engaging," redefining what a value retailer can be. The retailer also makes "a very clear brand promise," invests in easy-to-understand signage and is even getting into the "better-for-you" arena in a big way.
"It is raising the bar in terms of what a discounter can sell," Paglia said.
Consumers are taking notice. In the years since 2009, ALDI's shopper base has continued to expand, he said. Moreover, approximately 20 percent of ALDI shoppers now report that they spend the most money on food/groceries at ALDI stores.
"That's a rousing endorsement for this format," Paglia noted.
Lidl US, meanwhile, is "the devil that folks don't know," but the one he believes U.S. retailers should be most worried about.
"They're coming in a big way," Paglia said, noting that Lidl's plan calls for opening 500 stores in the United States, beginning in 2018. The first stores, destined for the mid-Atlantic states, are expected to be approximately 36,000 square feet — larger than ALDI's U.S. stores, as well as Lidl's European stores.
Lidl's strategy for quite some time has been to launch with a "splash," undercutting price leaders and using private label (about 80 percent of its assortment) as a competitive tool to create "complete chaos," Paglia explained. When the dust settles, the retailer then is expected tweak its assortment, store layout and messaging to maintain both relevance and momentum.
But retailers need to expect the unexpected, as Lidl is "a moving target" that will continue to reinvent itself after that point, he added. The retailer also excels at adapting to regional differences, wants and needs — and spends a disproportionate amount of money on marketing.
"Everyone's going to feel the pressure" of Lidl's arrival, but not equally, he stressed. The most pressured will be conventional "undifferentiated" grocery retailers, followed by ALDI and then Walmart. Dollar stores and differentiated grocers such as Publix, Wegmans and Kroger should be impacted the least.
To prepare for Lidl's arrival — and ALDI's continued growth — retailers will need to develop a more granular understanding of their shoppers — their needs and behaviors — and align the brand position accordingly. They also will need to "elevate the in-store game" to give shoppers a value that can't be replicated and collaborate with their suppliers to "win together."