01/15/2019
Publix now offering ice cream in quart-sized containers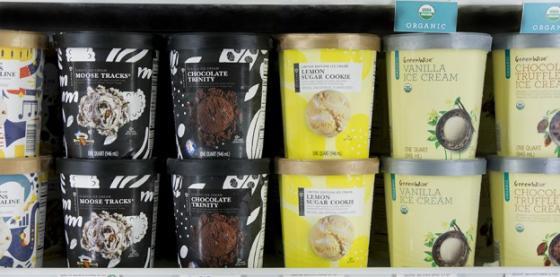 On the surface, it's a remarkably small innovation for Publix Super Markets: the debut of its private label ice cream in quart-sized containers. But it's what Publix customers want.
The Lakeland, Fla.-based grocer this week rolled out the quarts in standard flavors like moose tracks and strawberry, alongside limited-edition flavors like lemon sugar cookie, sticky bun and hula hula macadamia (packaged for millennials, as it happens, in a millennial pink container with monstera leaves), according to the Tampa Bay Business Journal.
Publix Spokesman Brian West said the quarts began arriving in stores last week, and that they will soon be available in all stores. Customers have been asking for smaller packages, West said.
"Customers can try a variety of flavors without the commitment of buying an entire half-gallon," West wrote in an email to the Tampa Bay Business Journal. "Our limited-edition ice creams include eight different flavors that will rotate throughout the year."