09/25/2018
Private brands continue gains in Europe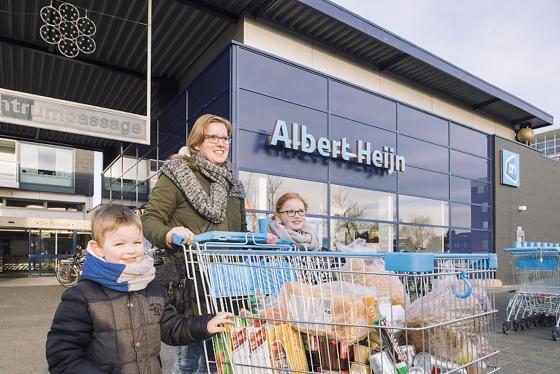 Retailer brands keep gaining popularity across Europe, according to the Private Label Manufacturing Association's 2018 International Private Label Yearbook, which reports that the latest data from market researcher Nielsen shows market share for private brands increased last year in 12 of 19 countries, and now stands at 30 percent or above in 17 countries.
Private brands reached an all-time high in Europe's largest retail market, Germany, with its market share there climbing to over 45 percent for the first time. Market share also increased to its highest levels ever in six other countries: The Netherlands, Belgium, Sweden, Norway, Hungary and Turkey.
The gains came even in countries where store brands already had very high penetration, according to PLMA. Market share for retailer brands climbed in the U.K., Germany, Belgium and Portugal, where share was more than 40 percent.
In the U.K., where supermarkets are investing in their private brand programs to meet competition from discounters, market share climbed to more than 46 percent. Share of private brand has remained above 40 percent there ever since Nielsen began compiled data for PLMA in 1997.
Store brands still account for half of the products sold in Spain and Switzerland. Market share in France remained above 30 percent, but declined as some retailers reduced their price entry brands and moved toward more premium products.
The biggest market share gain was posted in Turkey, where private brands climbed by three points to nearly 26 percent. In Greece, retailer brands still account for one of every three products sold in the country.
In Scandinavia, there were gains in Sweden, Norway and Finland, with market share in all three countries above 30 percent. Private brands share also was at 30 percent or above in four central and eastern European countries — Poland, Hungary, Czech Republic and Slovakia — led by Hungary climbing to 34 percent. Market share remains above 40 percent in Austria.
Market share stayed at or above 20 percent in Italy for the sixth-consecutive year but declined by a point last year. But retailer brands there look to improve as Aldi, with its strong private label program, enters the country, PLMA stated.
Nielsen said the gains by private brands last year were especially impressive because they came at a time when consumer confidence across Europe was at its highest level in 17 years, demonstrating the growing popularity of private brands in all economic conditions.