05/21/2019
Private brands are top dogs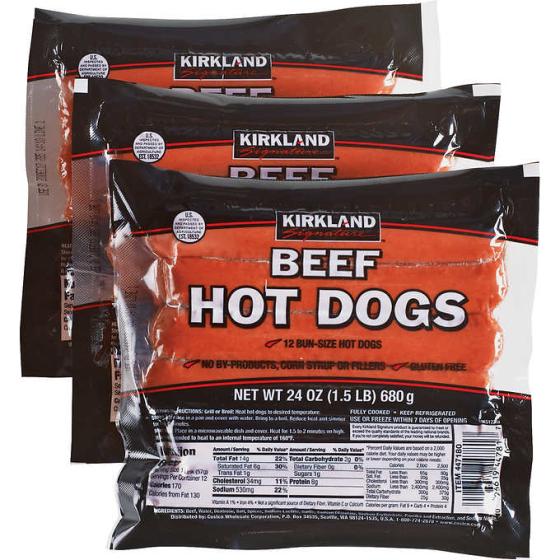 America's favorite food, hot dogs, were put to the test to see which one is the best for this weekend's upcoming Memorial Day holiday.
The Washington Post reviewed and ranked 15 of America's best-selling hot dog brands. The news outlet judged the hot dogs — purchased in Washington, D.C., from such national retailers as Trader Joe's, Whole Foods Market, Safeway, Giant, Costco and Target — on four factors: taste, appearance, seasoning balance (a good blend of sweet, spicy, salty and smoky), and "snap."
"You know snap — it's what it should feel like to bite into a hot dog. A good hot dog isn't too soft or mushy. A good hot dog casing bursts a little when you bite it (but it also doesn't require too much chewing, which can be off-putting). We only included all-beef hot dogs in the test (we will circle back to veggie dogs soon)," according to the Post.
Many private brands made the cut, and Costco's Kirkland Signature hot dog was ranked No. 1
Here's the rest of the rankings:
Costco's Kirkland Signature Beef Hot Dogs

Nathan's Angus Beef Hot Dogs

Oscar Mayer Classic Beef Uncured Franks

Trader Joe's Uncured Beef Hot Dogs

Wellshire Farms Sugar-Free All-Natural Uncured Beef Franks

Whole Foods 365 Uncured Beef Hot Dogs

Roseda Farm Beef Franks and Open Nature Uncured Beef Franks

Ball Park Beef Hot Dogs and Safeway Signature Select Beef Franks

Hebrew National Beef Franks and Dietz & Watson Deli Beef Franks

Applegate The Great Organic Uncured Beef Hot Dogs

Hatfield Beef Franks

Niman Ranch Uncured Beef Franks