Premium brands, premium growth
Get great content like this right in your inbox.
Subscribe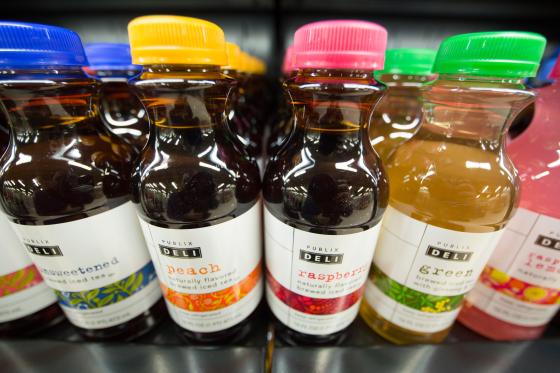 To understand the state of the private brand industry today, one must understand bras and panties. Or rather, why Target is taking on Victoria's Secret by launching three new lines of millennial-friendly private brand lingerie.
Just this past February, Minneapolis-based Target announced it would be introducing three own brands called Auden, Colsie and Stars Above of women's bras, underwear and pajamas that it predicts will hit more than $1 billion in sales in a year, according to the Wall Street Journal. Target executives told the Journal that all of the new bras will cost less than $22, include wire-free and body inclusive styles, and offer varying degrees of customization options. 
The news from Target, which has launched more than 25 new private brands since 2016 encompassing food and non-food categories, follows similar launches from Walmart, Amazon and other retailers who are trying to seize on the surging differentiation factor in private brands. These retailers are stepping up their own brand offerings to give customers a better reason to shop exclusively with them. 
Yet private brands in 2019 are not just about exclusivity; they are also about meeting the needs of today's consumers. 
"We've witnessed over the last two years a complete resurgence and growth in the private label industry in the U.S. driven by retailers wanting to be more relevant to their customers, and a shift from a need to focus on having the right price point to establishing private brands that are top of mind to consumers and build intimacy with consumers," said Bahige El-Rayes, a partner in the consumer and retail practice of A.T. Kearney, a global strategy and management consulting firm.
Store brands such as Target's new lingerie line offer value, quality and personalization, which are all key to meeting the needs of the new private brand consumer. And understanding that consumer is critical to seizing the opportunities in private brands in 2019, says market research firm Information Resources Inc. (IRI), which publishes a report on private label trends every year.
According to IRI's most recent study, "2018 Private Label Report," eight in 10 Americans bought private label products frequently or occasionally in 2018. And many of those shoppers were younger consumers who tend to be driven more by product benefits than by brand name. 
According to the report, 92 percent of millennials are turning to store brands to save money, compared to 86 percent of Generation Xers, 81 percent of baby boomers and 77 percent of seniors. But it's not just about penny-pinching: Younger consumers tend to be less brand loyal because they're more inclined to buy the product that best suits their needs rather than being driven by the brand name that's on the product label. Younger shoppers also care more about whether a product aligns with their belief systems (i.e., inclusivity, transparency, environmentally friendly, sustainable, etc.) than previous generations.
"The increased likelihood of younger consumers turning to private labels really bodes well for the retail brand sector of the industry," said Susan Viamari, vice president of thought leadership for IRI. "It's truly a testament to the success private label   innovators have had in bringing to market the solutions that fulfill high-demand shoppers' needs and wants."
In an interview with Store Brands, Viamari said private brand sales now account for 17 percent of dollars and an all-time high of 22 percent of units sold in retail. In 2018, private brand dollar sales increased 5.8 percent compared to 1.5 percent for national brands. In addition, private brand unit sales increased 3.8 percent compared to national brand unit sales decreases of 0.2 percent.
During 2018, grocery private brands performance underperformed compared to the industry average, with dollar sales growth of 1.2 percent and unit sales declines of 1.7 percent, according to IRI. Within grocery, though, some retailers are showing momentum, such as Fred Meyer and Jewel Osco.
"We expect private label sales to keep growing for various reasons, including the fact that some retailers are getting better at understanding their customers," Viamari says. "And then the fact that millennials and Gen-Zers are less focused on brand names."
She said she's seeing a lot of the momentum in the private brand sector tied to targeted innovation and development opportunities.
"There's a lot of innovation in the area of premium private label, such as private label natural and organic food products. But there's also premium private label innovation on the non-food side, with anti-aging products or targeted innovations such as a fast dissolve painkiller," Viamari says. 
Target is obviously leveraging a lot of that innovation momentum in private brands with its launches. For its new lingerie brands, Target plans a marketing campaign featuring women with diverse bodies, ages and ethnicities. The company said it is also avoiding airbrushed images, as it has previously done with its swimwear advertising. Target will also be adding bra fit studios to stores and a "find your fit" tool to its website. These are the kinds of innovations that keep today's private brand consumer loyal, according to IRI.
In fact, the latest IRI Consumer Connect Index further highlights how consumers continue to embrace store brands even though the economy has stabilized. 
Sixty-nine percent of consumers surveyed say private label quality is as good as national brands, and 68 percent say private label offers better value than national brands. Millennials, in particular, have very favorable views of private labels, with 76 percent saying the quality is as good, and 73 percent saying the value is better.
"What we're seeing is millennials want everything. They want experience, they want the best product and they want it free-from," El-Rayes says. "They want all of those things, but they still are price sensitive. So they're not willing to pay huge premiums on some products. That's why private label offerings resonate the most with them."
Yet, despite all of this private brand excitement and growth, especially among younger shoppers, Viamari says there's still a lot of challenges ahead for retailers. 
"Some of the challenges we see for private brand retailers are that you can't innovate everywhere. While national brand manufacturers need to keep pace in a finite number of categories, retailers are trying to compete across the entire store. And so there's really a need for them to focus on high potential opportunity areas where are they going to innovate," Viamari says. "So they should dedicate those innovation dollars to the areas within their store, within their banner that have the highest potential for serving their client base."
Viamari does see opportunities for private brands to get ahead by innovating to leverage key niche opportunities. The key for retailers, she says, will be to keep track of own brand competitors and focus on innovation not just in product quality but also with the right promotions and merchandising mix to market that innovative product.
"So, for example, all water isn't growing. Certain areas of the water category are growing. Private label manufacturers and retailers need to be innovating in those areas. So, again, really focusing in tightly on innovation and really striking the right balance to provide good value to their shoppers through a solid mix of private label and national brand solutions," Viamari says.
Acosta is managing editor of Store Brands.