Pistachio + Blueberry Chewy Bites win innovation award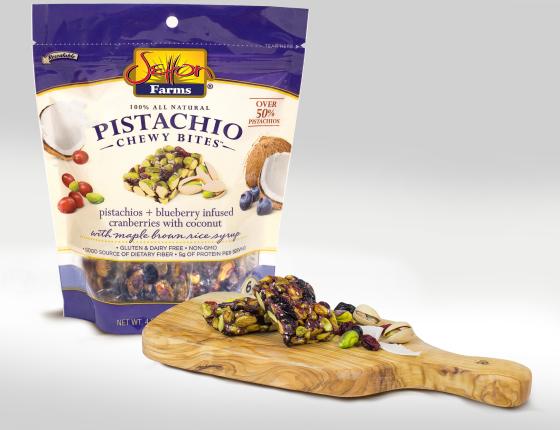 Terra Bella, Calif.-based Setton Pistachio of Terra Bella Inc. is offering its 100 percent natural Pistachio + Blueberry Cranberry Chewy Bites for private brands. The product was recently awarded the 2018 International Nut and Dried Fruit Council (INC) Innovation Award for contributing to the excellence of the nut and dried fruit industry.
Pistachio + Blueberry bites are a wholesome blend of over 50 percent pistachios, blueberry-infused cranberries, coconut and a touch of maple brown rice syrup. Each bite is filled with protein, potassium, fiber, antioxidants and Vitamin B6. In addition, they are Kosher, vegan, Certified Gluten Free and Non-GMO Project verified.