P&G to develop recyclable diapers
Get great content like this right in your inbox.
Subscribe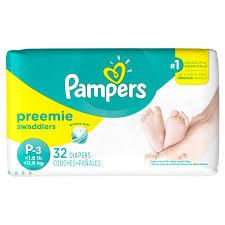 Cincinnati-based Procter & Gamble Co. is looking to counter the world's increasing waste problem by developing recyclable versions of its absorbent products including diapers, sanitary products and potentially even Swiffer pads.
According to the Seattle Times, P&G revealed in a recent patent application that it hopes to manufacture recyclable absorbent products by reducing the number of components used to create them and by replacing the unrecyclable components with more sustainable ones. By doing this, the company claims that it could simplify the separation process and make the recycling of its single-use goods more possible, according to the article. 
"The more materials to be separated in the absorbent article recycling operation, the more complex and expensive the recycling operation becomes," it said in the patent application, reported by the Times. "The proliferation of regulations limiting landfill waste, along with rising costs, have made traditional disposal of waste in landfills less desirable."

To read the Seattle Times article, click here.