PBFA responds to FDA's labeling claim
Get great content like this right in your inbox.
Subscribe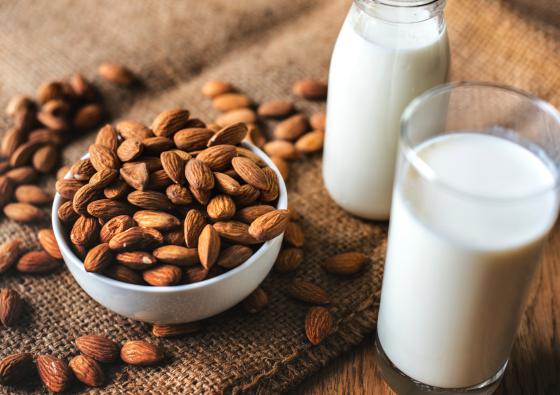 The Plant Based Foods Association has offered an opinion on behalf of its 130 members to the Request for Information (RFI) from Food and Drug Administration's (FDA) on the use of dairy names for plant-based alternatives.
In response to an FDA inquiry on dairy, an overwhelming majority of comments submitted support using the word milk on plant-based alternatives.
According to FDA Commissioner Scott Gottlieb, the reason for the agency's inquiry is that "consumers should be able to know at a quick glance what type of product they're purchasing ..."[1]In response, PBFA's comments make clear that this is already the case: "Companies selling dairy alternatives are using easy to understand, clear, descriptive, and truthful language on labels. Our members and others in this category, are using common English words that consumers understand: milk, cheese, yogurt and butter. To our members, and to consumers, these words represent functionality, form and taste, not necessarily the origin of the primary ingredient. They also are using qualifiers such as "non-dairy", "dairy-free", "plant-based", and / or "vegan" to make the labels clear."
PBFA's comments note that plant-based foods are no longer a niche market, with growth of plant-based milks at 9 percent, and all other dairy alternatives at 50 percent growth, over one year. This growing industry would be stifled should the FDA unfairly target plant-based foods.
"We maintain that this entire exercise is a solution in search of a problem," said Michele Simon, executive director of PBFA. "At a time when resources are scarce, our federal government should not be concerned with how "almond milk" is labeled. Aren't there higher priorities, such as a safety of our food supply, for FDA to worry about?
"Moreover, the marketplace disruption being pushed by the dairy lobby would hinder innovation, create untenable costs for our members, and ultimately be found unconstitutional, making the entire effort a waste of everybody's time and resources. We encourage the FDA to abide by free market principles and not restrict labeling to unfairly favor the dairy industry," she added.
Last year Lucky Supermarkets launched an innovative partnership with PBFA to educate shoppers about plant-based foods.
As consumers increasingly seek healthier options for themselves and their families, PBFA is seeking out retail and CPG partners to tout meat and dairy alternatives that can help drive grocery sales.
The campaign's slogan, "Fall in Love with Plant Based," is designed to help shoppers discover and enjoy a variety of plant-based foods. Lucky stores will feature education and promotion for 16 PBFA member brands sold in-stores.