07/10/2018
Path to Purchase Expo coming to Minneapolis, Oct. 2-4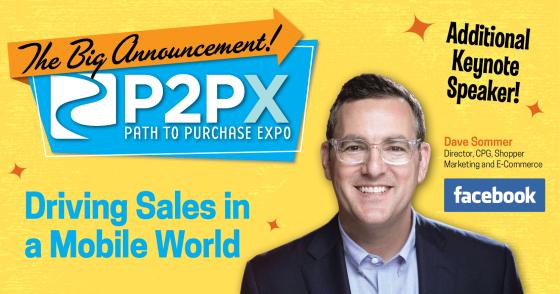 The 2018 Path to Purchase Expo, Oct. 2-4 at the Minneapolis Convention Center in Minneapolis, will bring marketers, retailers and agency professionals together to discuss actionable strategies that influence decision making along the path to purchase. 
Dave Summer, director of CPG shopper marketing and e-commerce at @facebook, will be the event's 2018 keynote speaker.
Shoppers are demanding a personalized shopping experience but it is becoming increasingly important to balance this using loyalty data to give them the experience they crave without violating their privacy. The PersonalizationIQ Symposium will demonstrate how the retail and CPG industry can focus on these issues. Other compelling discussions include: leveraging loyalty data to outperform in the market; best practices in transparency around collecting, storing and sharing personal information; and an interactive challenge for start-ups to present personalization solutions.
Designed to empower industry professionals who influence the purchasing decision, the event's exhibit floor will feature 100+ exhibitors showcasing the latest innovations and activations. Seminars will provide tips, discussions and how-tos on navigating disruption, driving sales and results, a retail innovation lab and presentations from Datassential, Eddie Would Grow and Multicultural Foodservice Hospitality Alliance. The 4th annual Grocerant Solutions Summit will bring retailers and product vendors together for the latest solutions in in-store dining concepts while the Itemmaster ReFuel Lounge will be open during exhibit hours with charging stations, ample seating and a relaxed environment for attendees to take a break and network.
To register, go to http://events.ats-leads.com/p2px18.