Only one week left to enter top food products for Editors' Picks Awards
Get great content like this right in your inbox.
Subscribe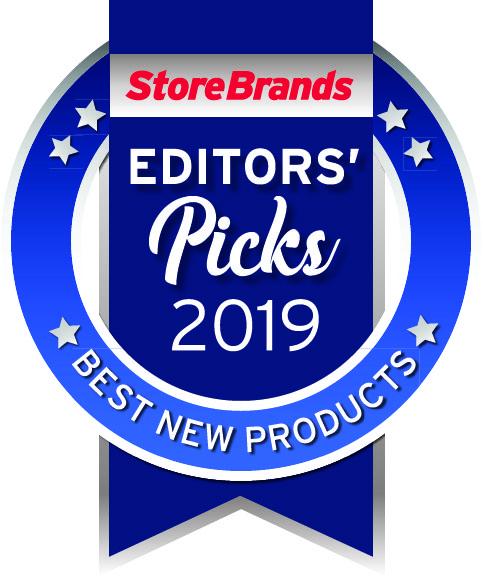 It's time to enter your top private-branded products for Store Brands' fourth-annual Editors' Picks Awards. The competition is now open through March 26. The Editors' Picks Awards program recognizes the best new products available for private branding that were introduced from January-December 2018.
This year we are doing things a little differently. The Editors' Picks Awards program is being split into three separate programs with winners being featured in three separate issues of Store Brands. The best new food products will be featured in May; the best new beverage products in August, and the best new non-food products in December.
We are now accepting entries for food products only. You can enter those products here.
In a few months, we will send out a notice (like this one) asking for entries for beverage products. Later this year, we will send out a notice asking for entries for non-food products.
The contest is open to private brand manufacturers, and retailers that self-manufacture their own brands. For food products, entries will be judged on taste, innovation and functionality.
Only retail food products designed for use in retailers' private brands programs will be eligible to enter. Eligible food categories are:
• bread products;
• candy and chocolate;
• condiments;
• cookies, cakes and other sweet snacks;
• salty snacks (chips, pretzels, etc.);
• crackers;
• cheese;
• cereal;
• yogurt;
• ice cream and frozen desserts;
• frozen snacks and frozen appetizers;
• frozen fruit;
• jams, jellies and preserves;
• frozen vegetables;
• meal solutions and meal kits;
• meat, fish and poultry (frozen);
• meat, fish and poultry (processed);
• meat (jerky);
• plant-based and dairy-free foods;
• oils and vinegar;
• pasta and pasta mixes;
• pet food;
• sauces and salsas;
• dips;
• shelf-stable fruit;
• shelf-stable vegetables;
• peanuts;
• trail mixes;
• snack bars;
• spices and seasonings; and
• peanut and nut butters.
We look forward to your submissions. Again, deadline is midnight March 26. Enter here.