Sponsored Content
Nourish your idea to market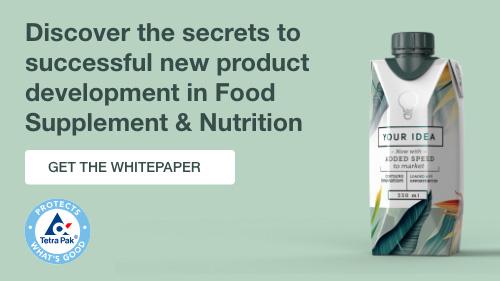 With increasingly savvy consumers who are tuned in to the nutritional makeup of what they eat and drink, the health and wellness trend dominates when it comes to food and beverage innovation. As a consequence, the food supplement and nutrition category has grown significantly in recent years. To contextualize, it's anticipated that the sports nutrition market alone will be worth more than $45 billion by 2022 — an increase of 60% since 2016.
Coupled with this growth, lifestyle changes are transforming how food and beverages are consumed, with more and more consumers seeking convenient, nutritious alternatives to traditional products. 
Consumers demand products that support a healthy lifestyle, and they are willing to pay a premium for them. The market potential within the food supplement and nutrition category is plain to see. However, there's a challenge for food and beverage manufacturers: how to innovate quickly and cost-effectively enough to fully capitalize on this burgeoning opportunity, while ensuring robust product differentiation.
Read 'Nourish Your Idea to Market' to discover where these opportunities lie and the critical areas to consider to make sure your idea grows into a successful product.