Nothing but the best
Get great content like this right in your inbox.
Subscribe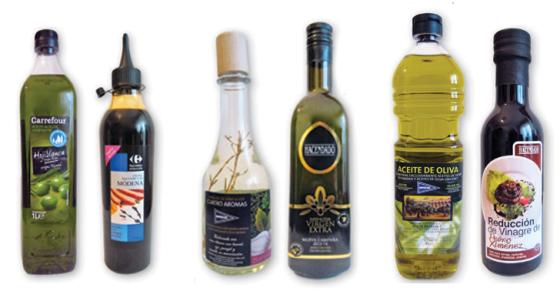 Olive oil is consumed so copiously in Spain that it constitutes its own food group. In fact, in its 2013 annual report titled "Olive Oil", the Spanish research group Mercasa notes that Spanish households consumed around 426 million litres of olive oil and spent just over 1 billion euros on it in 2012.
According to César Ruesgas, vice president of Dcoop, a Spanish cooperative of more than 65,000 families of farmers that produces 300,000 tonnes of fully traceable olive oil annually, Spanish consumers use olive oil in salads and on bread to add an extra layer of flavor. They also use it in frying because it is more healthful than other oils and foods absorb less of it during the frying process.
"In addition, the common knowledge that olive oil is a natural source of health makes it one of the main reasons for using it," he says.
Mercasa's report says that private label brands made up 65.7 per cent of the total sales volume and 59.2 per cent of olive oil spending in Spain.
To be sure, the Spanish olive oil market has become incredibly complex to meet the unique needs of Spanish consumers. According to Mercasa's report, most of the olive oil sold in Spain is non-extra-virgin, which equates to 56.6 per cent of spending. Extra-virgin olive oil represents the remainder.
Plenty of choices in olive oil
Typically, non-extra-virgin olive oil is sold in Spain in two varieties: mild and intense. Both oils are a blend of extra-virgin and non-extra-virgin olive oil. However, intense olive oil tends to have a higher acidity level because it has a higher concentration of extra-virgin olive oil, thereby giving it a bold flavour.
Although most Spanish retailers carry both mild and intense olive oils, only Hipercor, a hypermarket operated by Madrid-based El Corte Inglés, advertises the acidity level and per centage of extra-virgin olive oil on the label of its own-brand products. Not only are Hipercor's olive oils informative, they also are almost impossible to miss. Shelved horizontally at eye level, the products take up almost a third of the shelf space.
Directly above these Hipercor products is their economical equivalent, Aliada olive oil. Hipercor makes sure to draw attention to its Aliada discount line with red signs that say, "Maximum savings," or "You have a good eye."
Mercasa's 2012 report, "Olive Oil Consumption in Spain", says the majority of personal olive oil in Spain was purchased at supermarkets, with the exception of ecological extra-virgin olive oil, which was primarily sold at hypermarkets. In correlation with this trend, Hipercor carries two types of ecological extra-virgin olive oil. Mercasa also notes that the consumption of ecological olive oil increased in 2011. Ecological olive oil could, therefore, present an opportunity for private label expansion.
In its 2013 study, Mercasa noted that the largest consumers of olive oil in 2012 came from upper-middle class and upper-class homes. A great example of a retailer targeting this demographic is El Corte Inglés. There, visitors will find an entire line of high-end extra-virgin olive oil at Club del Gourmet, a specialty store within El Corte Inglés located next to the hypermarket Hipercor.
The self-titled brand Club del Gourmet includes various cold-pressed extra-virgin olive oils, each featuring a different type of Spanish olive such as cornicaba, ocal, picado, picual, hojiblanca or arbequina. The olive oils come in a black 500ml glass bottle shelved at eye level so that shoppers can easily find them. Effectually, El Corte Inglés adds a level of sophistication to its products, allowing shoppers to savour olive oil similar to the way they would savour a fine bottle of wine.
Similarly, in its Spanish hypermarkets, Boulogne-Billancourt, France-based Carrefour offers extra-virgin olive oil made exclusively with hojiblanca, a dark olive produced in the Eastern part of Seville. The retailer also carries an extra-virgin olive oil made from 100 per cent picual, another popular variety of olive in Spain. The olive oils are sold in 1-litre plastic bottles under the hypermarket's main brand, Carrefour.
Another way private label brands have started treating olive oil like wine is by advertising the year the olives were harvested. Under its brand Hacendado, Tavernes Blanques, Spain-headquartered Mercadona sells a limited-edition olive oil made with olives from the 2013-2014 season. This idea of scarcity and demand is only furthered by the supermarket retailer's clever product placement. Unlike the non-extra-virgin olive oil, abundantly stacked on floor crates or shelves, the limited edition extra-virgin olive oil is displayed at eye level, in two small neat rows. Located just below the olive oil is a sign stating "New Product."
Alternative cooking oils such as sunflower, corn and even frying oil are also available under Spanish private label brands; however, their popularity pales in comparison to olive oil.
White wine vinegar rules
What pairs better with olive oil than vinegar? Mercasa's 2013 annual report titled "Vinegar" notes that own-label vinegar constituted 79 per cent of the total sales volume and 49.9 per cent of the spending in Spain in 2012. This is great news for private label brands, which offer an ample selection of vinegars.
Nevertheless, when it comes to vinegar, the Spanish tend to favour traditional flavours such as white wine vinegar, which generated 68 per cent of the sales volume, Mercasa reports. White wine vinegar is followed by apple cider vinegar (11.9 per cent), balsamic vinegar (8.3 per cent), red wine vinegar (7.4 per cent), and Jerez sherry vinegar (1.9 per cent).
Each of the Spanish retailers we visited carries its own brand of basic vinegars such as white wine, apple cider and red wine vinegars. Typically, these vinegars are packaged in 1-litre plastic bottles and sold under either the store's main brand or a discount line. However, in addition to basic white wine vinegar, Hipercor has a wide variety of specialty white wine vinegars infused with various flavours such as tarragon, "four aromas", fine herbs, lemon and garlic. The vinegars sit at eye level above a sign stating "Hipercor Product", and are sold in 25-centilitre glass bottles with cork tops.
Mercadona's Hacendado sells aged wine vinegar that has been micro-filtered. On the label of the vinegar's 500-centilitre glass bottle, Mercadona details the vinegar's acidity level. The detail, albeit small, gives consumers more information and ultimately more comfort when deciding which product to buy.
Featuring local flavours also is an important theme found within Spanish vinegar. Pedro Ximénez is a type of Spanish grape commonly used in Spain to make sherry and, in Mercadona's case, sherry vinegar. Whereas most of Mercadona's vinegar is shelved near the centre of the store, in the aisle adjacent to the oil, its Pedro Ximénez reduction is located near the registers in the condiment section.
Hipercor also sells various types of Pedro Ximénez sherry vinegar, including one made from reserve sherry. And within its premium brand Carrefour Select, Carrefour offers a line of local products called Our Land (De Nuestra Tierra) that include an apple cider vinegar made from the famous Asturian Spanish cider. Meanwhile, Carrefour's ecological line, EcoBio, offers an apple cider vinegar for green-conscious consumers.
Although traditionally from Modena Italy, balsamic vinegar is another popular vinegar in Spain. Mercasa's 2013 "Vinegar" report says sales volumes for creamy vinegar, specifically creamy balsamic vinegar, have experienced a steady increase. Although we noted interesting balsamic vinegars during our store visits (such as Hipercor's ecological balsamic vinegar), only one store offered a creamy version under its own brand. Through its Carrefour Select brand, Carrefour offers three varieties of creamy balsamic vinegars: Modena, Jerez and Pedro Ximénez.
Overall, quality consistency and product traceability are important to retailers and should remain a focus going forward.
"Retailers are interested in the origin of the olive oil," Ruesgas says. "An olive oil coming from a unique source is more valuable than an olive oil coming from a multi-country blend."