New Jersey gets new Whole Foods HQ
Get great content like this right in your inbox.
Subscribe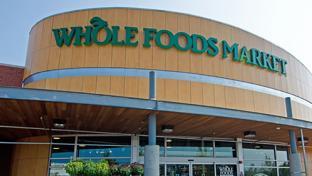 Whole Foods Market is planning to establish its Northeast headquarters in Jersey City, N.J., as well as open a store location in the city's downtown, according to the first-quarter 2019 results of Mack-Cali Realty Corp.
In reporting its results for the quarter, Jersey City-based Mack-Cali noted among its highlights that it had "[e]xecuted two Waterfront leases with Whole Foods Market totaling 94,940 [square feet.] The Amazon-owned grocer will open a 47,542 [square-foot] retail location in downtown Jersey City and signed a 47,398 [square-foot] lease for its new Northeast [h]eadquarters."
Added Mack-Cali CEO Michael J. DeMarco: "We have started 2019 on solid footing, securing Whole Foods Market in both our retail and office space at our signature Harborside center as part of our Waterfront Strategy."
The news follows shortly after Whole Foods Market's parent company, Amazon, announced that they leased temporary office space for its new second headquarters in Crystal City, Va.
In a corporate blog post, Seattle-based Amazon said it will start welcoming employees to temporary space on Crystal Drive in June while it works toward opening its first permanent building this fall. The company plans to create 400 new jobs at the Virginia site, known as "HQ2," in 2019 and more than 25,000 jobs total during the next decade-plus.