Natural fits
Get great content like this right in your inbox.
Subscribe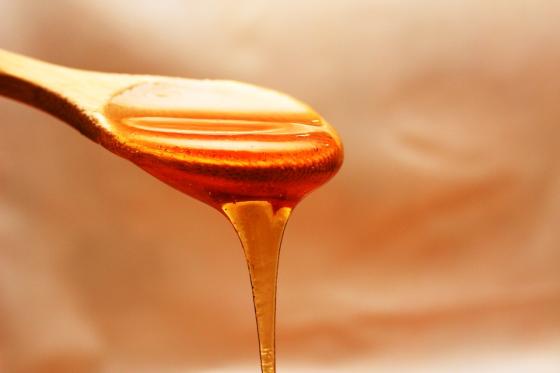 It is a sweet time to be merchandising natural sweeteners like honey and syrup, considering that a large base of health-conscious consumers seek nutritious alternatives for sweetening foods. 
Indeed, sugar and sweetener sales are forecast to fall 29 percent from 2013 to 2023, with just a small portion of consumers (less than 20 percent) admitting they are not avoiding such products, states market researcher Mintel in its December 2018 "Sugar and Alternative Sweeteners US" report.
"Sweetener limiters are chiefly motivated by health, notably longer-term health concerns that are unlikely to dissipate," Mintel notes. "Even more challenging for the category, innovations that address those concerns fall largely in the realm of artificial sweeteners, and consumers are seeking to avoid artificial ingredients."
Honey's health halo
Mintel found that "clearly, honey users are motivated by an interest in natural." Mintel research found that two-thirds of consumers who use honey as a sweetener indicate that they avoid artificial sweeteners.
"However, honey's appeal likely extends beyond even those attributes," Mintel reports. "Honey launches in recent years have also capitalized on consumer interest in environmentally friendly products."
The perception of honey as a healthier sweetener is likely to be particularly appealing to younger shoppers, a group that expresses a keen interest in limiting sugar consumption for dental or aesthetic reasons, Mintel notes. 
"Sugar alternatives that can address these issues and, ideally, also leverage 'natural' attributes, (which resonate strongly with younger consumers), would likely appeal to this group," Mintel states.
While honey merchandisers indeed benefit from their products' health halo, there also is a positive trend toward items that display a greater degree of authenticity and purity, such as raw honey, organic honey and even unprocessed honeycomb, says Phil de Vooght, chief commercial officer at Sweet Harvest Foods, a Rosemount, Minn.-based honey processor.
In addition, there is greater interest in flavored honeys, and particularly spreadable versions, because of the strong growth over the last few years in nut butter spreads, which typically are adjacent to spreadable honey on store shelves, he states.
While de Vooght notes that more private brands suppliers are sourcing honey from outside the U.S. because of lower product costs and strong quality protocols, local-origin honeys also are attractive to the many shoppers who view the items as more authentic, says Margaret Lombard, CEO of the Longmont, Colo.-based National Honey Board.
"Retailers should consider stocking a wide selection of honey varieties while making it clear where the honey was sourced from," she notes, adding that brands will further benefit from package messaging that reinforces the natural origins of honey.
"Consumers want to feel confident in where and who their honey comes from," adds Lisa Hansel, vice president of sales and marketing for the Sioux Honey Association, a Sioux City, Iowa-based honey production co-op. "Transparency is becoming increasingly important."  
Enhancing product visibility with greater promotions, meanwhile, can generate more store brand revenues, de Voight says, stating that methods can include endcap placements, the use of display shippers and situating products in various areas of the store.
Retailers can further spur interest in private brand selections by demonstrating different usage occasions and relaying how honey use extends beyond biscuits and teas, says Tony Landretti, CEO of Local Hive Raw Unfiltered Honey by Rice's Honey, a Greeley, Colo.-based supplier. 
"Drizzling honey on top of ice cream, using it in a salad dressing or dipping pizza crust in it provides consumers with a number of new ideas to help increase interest," he notes.
A major retailer challenge, meanwhile, is educating consumers on the distinctions between the various honeys on store shelves, he states.
"Not all honey is the same, but many consumers think they are," Landretti says. "It is important to get the word out about the differences in order to help consumers make better food decisions."
The issue is likely to become even more significant as the number of honey SKUs are increasing, Lombard states, noting that retailers can effectively convey product differences and attributes with in-store signage and by posting information online and on product labels.
She adds that it also is crucial for retailers to make honey displays more visible to shoppers.
"Honey is not an especially large category and, as a result, is often not given primary consideration during the development of retail shelf schematics," Lombard states. "This can lead to such situations as the placement of honey on the top shelf over peanut butter, jams and jellies or in lower-traffic sections like the baking aisle."
Not only is honey underpromoted, but the category is often overlooked by the large base of consumers who primarily shop the perimeter of stores for what they perceive as fresher and healthier foods, Hansel says. 
"Honey can sometimes be missed in the center store and would benefit from secondary placements and special displays to boost sales," she notes. "Showing recipe ideas and usage suggestions helps increase sales as well."
In addition, brands will benefit from messaging on packages that reinforces the natural origins of honey and "shares the story of honey's journey from flower to hive to table," Lombard notes.  
Syrup sales up for private brands
While the honey sector is experiencing healthy growth, sales for syrup, another natural sweetener, are flat. Sector revenues totaled $743.6 million, an increase of less than 1 percent, for the 52 weeks ending Dec. 30, 2018, reports IRI. However, private brand revenues, grew 2.9 percent to $244 million.
There are other good signs. 
Bruce Bascom, who operates Alstead, N.H.-based Bascom Maple Farms, one of the largest producers of maple syrup in New England, says in a recent blog that he remains confident about the future of the maple syrup industry.
"There continues to be rapid changes in equipment technology, which increase sap production and efficiency in your sugar house," says Bascom, whose company offers products for private brands.
While the 2018 maple syrup crop was down from the previous, it was still a large one for the U.S., Bascom says.
"We had our best ever year," he adds. "We remain optimistic that for at least the next few years a better balance can be reached between expanding production and expanding market consumption."
Merchandisers' demand for maple syrup "remains very good" and is gradually increasing
in North America, states the Spencerville, Ontario-based International Maple Syrup Institute in a 2018 report on the sector.
"Use of real maple syrup in a variety of food products is growing and is noticeable in retail outlets both in the United States and Canada," the IMSI states. "Profit margins, however, are thin in some circumstance and the marketplace is very competitive. Prices for packaging are increasing significantly."