Nashville to experience grocery retail boom
Get great content like this right in your inbox.
Subscribe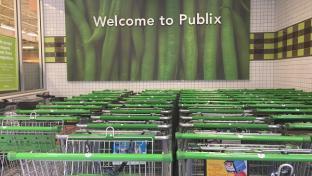 Popular grocery chains are heading to Nashville, as the city begins to experience a retail boom.
According to the Tennessean, at least five new grocery stores are in the works in Music City — including multiple Publix stores, Whole Foods, Trader Joe's and Turnip Truck — as other grocery brands circle the market for available real estate. For many Nashville residents, this grocery boom will mean more shopping options, closer to home.
With Turnip Truck being a local grocer, it will face new competition with Whole Foods and Publix, which both offer an array of private label products at reduced prices.
Whole Foods Market is building a roughly 42,000-square-foot store at 12th and Broadway, just four blocks from Turnip Truck's existing 9,000-square-foot natural foods market. A half-mile north of the Whole Foods site, Publix is planning a smaller-format, 26,000-square-foot market at the corner of Charlotte Avenue and 11th Avenue North, according to the article.
"Downtown has a lot of pent up demand for grocers because we've had thousands of residential units come into downtown and still no new grocery stores open, to date," said Austin Benedict of commercial real estate firm CBRE in Nashville to the Tennessean. "Grocers follow new rooftops, which historically took new grocery stores to Nashville suburban areas. But with the growth moving downtown, grocers are now aggressively adapting their models to serve urban areas."
Elsewhere in Nashville, Publix plans to open a 39,000-square-foot store at 2223 8th Ave. S. just down the street from an existing Kroger. Publix is also rumored to be looking at a site on Gallatin Road in East Nashville, although the company has not confirmed plans for the east side and will only comment on confirmed leases.